When it comes down to keeping our dogs happy, we mainly focus on regular veterinary visits, fun trips to the beach and dog park, and a high-quality diet.
However, in the process, we may overlook some aspects of "home alone "time, which is just as important as time spent with your furry best friends.
When dealing with separation anxiety in dogs, don't despair. Although heartbreaking and challenging, understanding ways on how to overcome it will help your dog feel calmer when you leave him home alone. But before you do anything, you'll need to make sure that it's separation anxiety.
You may have come home to puddles of urine, or your neighbors may have told you that your dog barks all day. While separation anxiety could be the reason, you should also eliminate any other health issues that might be triggering behavioral issues.
Look at Your Dog's Body Language
You should observe your dog when he's alone to see his body language and what leads him to change his body language. Using a device to record your dog while you're away from home for a few minutes is an option for accomplishing this.
If your dog becomes anxious when left alone his body language will show distress- e.g., whining, pacing, destroying furniture, panting, barking, etc.- and once this starts, it won't stop until you get back home. Signs of separation anxiety may include:
Whining
Barking or howling
Destructive behavior
Attempts to escape home
Excessive panting
Rule Out Other Issues
Your dog could be bored, resulting in destroying household items, while eliminating in problematic areas could mean a lack of house training. Periodic barking could stem from outside stimuli like other dogs and people.
Your dog could also have confinement issues if left alone at home in a bedroom or suffer from noise sensitivities and even health issues that cause stress. In other words, you should look into all the reasons why your dog could be showing signs of stress. Your first step should be taking your dog to the vet to rule out any health issues. Once these have been ruled out, you can consult with a behaviorist to help you determine what is going on.
Mental Stimulation
Ensuring that our dogs are mentally stimulated and not "bored" when at home alone is just as important as a dog's physical well-being. Nowadays, though, thanks to DOG TV, specialized doggie daycares, certified dog trainers, and pet sitters, it's easier than ever to keep your furry best friend happy and safe.
1.Hire a Pet Sitter
No matter what outdoor activities you enjoy with your furry best friend, he can still enjoy them without you. Hire a professional pet sitter that will pet sit, take your dog to the dog park or beach, hang out, watch some DOG TV with him, and even make his favorite meal.
DOG TV not only reduces stress and anxiety in dogs but mentally stimulates them with everyday sights and sounds that your dog will love. Pet sitting companies like Rover allow for the option of a full-time pet sitter or for someone to drop by a few times a day.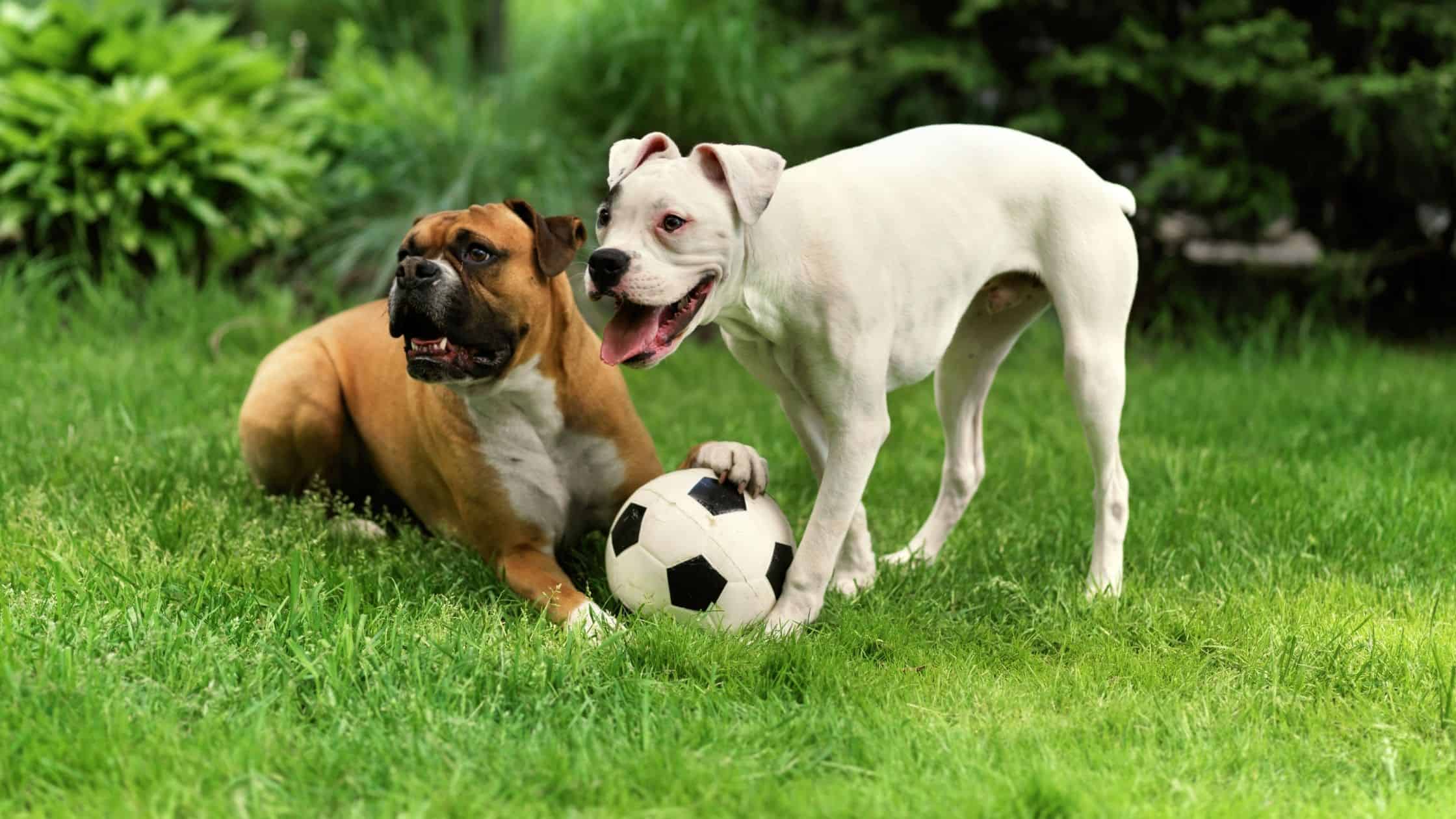 2. Doggie Daycare
Nothing beats doggie daycare! That said, doggie daycare allows for your furry best friend to leave home each day and to spend a few hours in the company of other dogs and people. Positive dog training can be combined with daycare, allowing for your pup to get some extra training while you're at work or running errands.
This is an exciting time for dogs, with so many activities catered towards giving them an enriching environment with plenty of exercises. Doggie daycares offer the following:
. Swimming
. Positive dog training
. Dog boarding
. Grooming services
. Antimicrobial artificial grass for easy cleanup and less bacteria
. Indoor & outdoor facilities
. Good communication with clients
. 24/7 veterinarian availability
. Professional and well-screened staff that are passionate about dogs and their jobs.
. Spa treatments
. Hot gourmet meals
Upscale doggie daycares combine daycares with luxury canine hotels geared towards everything your dog needs regarding mental stimulation, exercise, and therapeutic canine massages. These are ideal for high-energy dog breeds that require plenty of training and socialization.
Being around other dogs and people helps to reduce stress and anxiety in dogs away from their families during a typical workday. It also helps reduce separation anxiety and destructive behavior that your pup may be prone to when alone at home.
3. DOG TV
During the hot summer months, DOG TV may be just the thing for your pup while you're out at work. Ensure that your dog is going to be safe if you're leaving him for a while. DOG TV's content was tested for three years and approved by Dr. Nick Dodman, Tufts University.
Dogs at home interact with DOG TV while watching TV and can relate to all the doggie content that is calming and stimulating with natural sounds, objects, and experiences that your dog can relate to.
That said, keep in mind that you cannot leave your dog for long periods in front of DOGTV. Your dog's exercise needs should be taken into consideration. As a general rule, a couple of walks throughout the day works for low-energy breeds or senior dogs.
You can hire a pet sitter to pop in and take your dog out for walks. Just like with children, TV time should be kept to a minimum so that your dog can enjoy a life that is active, healthy, and stimulating.
4. Interactive Dog Toys
No pet parent can say no to Nina Ottosson's puzzle games and toys. These puzzle toys are ideal for preventing and reducing canine boredom, exercising your dog's mind and body, prevent behavior problems, and help prevent obesity in dogs.
Food dispensing interactive dog toys allow dogs to recall skills and get immediate gratification during play. With the wide assortment of interactive feeders and toys for dogs of all breeds and ages, it's best to start with the easiest ones first and work your way up to the more difficult interactive games.
5. Environmental Enrichment
Canine depression affects dogs just like humans. While boredom plays a significant role in depression, it is also necessary to consult with your veterinarian to rule out any health conditions or pain associated with osteoarthritis, tumors, or dental decay. Our dogs can't talk to us and tell us how they're feeling. We take it for granted that they're fine when we leave them home alone each day.
Changes in daily routines may also contribute to depression and sadness. So if you've recently switched around work hours, or are working longer hours, consider enriching your home environment for your dog's mental and emotional health. Here are a few tips:
. Leave the curtains open inside your home so that your dog can look outside and enjoy watching people, other pets, and even the birds.
. Purchase colorful, safe, and non-toxic dog toys that allow for peanut butter or cheese fillers for your dog to enjoy. If your furry best friend is going through puppyhood, consider freezing the chew toys with your pup's favorite filler. This will help with teething.
. Allow for your dog to have plenty of exercise and socialization throughout the day. No dog should be left home alone all day without companionship or socialization.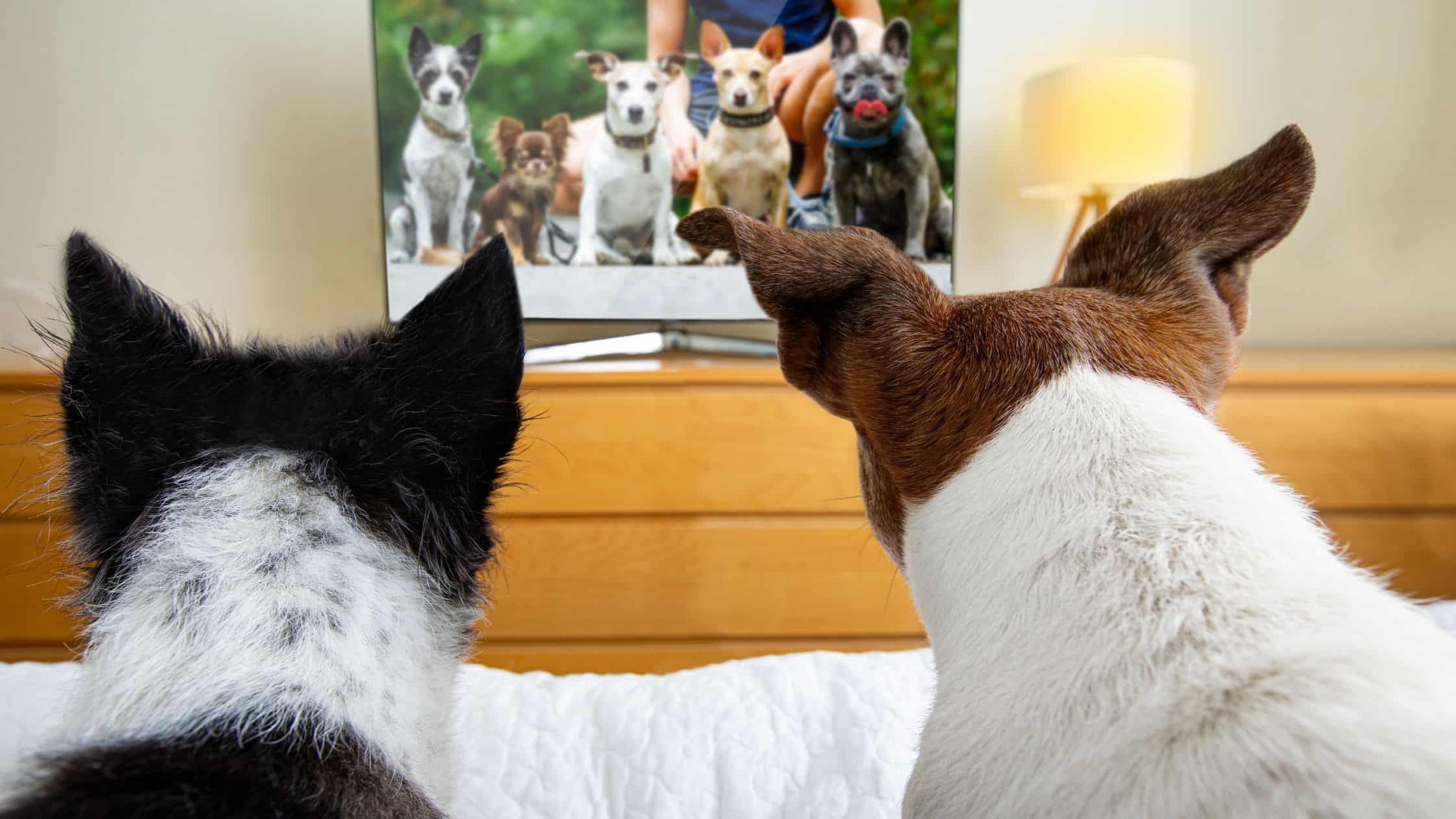 Conventional Pet Meds
While this should be a last resort, many pets do benefit from conventional medication. Your vet may recommend correcting a chemical imbalance that may exist in anxious dogs. Combining pet meds with a behavior modification plan can help your dog.
Alternative Therapies
Natural supplements like pet CBD, herbs, or homeopathy may be beneficial at relieving anxiousness when your dog is left alone at home. To do this, you should work together with a holistic veterinarian so that you can find the right solution for your pup.
Though leaving your dog at home and going to work can be tricky, there's no time like today to explore veterinary-approved doggie daycare and going out to shop for the latest interactive dog toys. Stimulating your dog every day, combined with safety and socialization is important. To successfully help our dogs with separation anxiety or boredom, physical and mental stimulation is key! You can also work together with a positive dog trainer or behaviorist who will help you develop a behavior modification plan for your fur baby. Your trainer will help you with guidance and tips on how to help your pup with separation anxiety which you can do from home. Remember, you don't have to be with your furbaby 24/7, but you'll be helping your dog by setting up the right approach to this common canine problem.
Trying to find the right vet for your companion? You can read more about choosing a vet that gets your pet here.