How to Find & Choose a Reliable Vet For Your Cat or Dog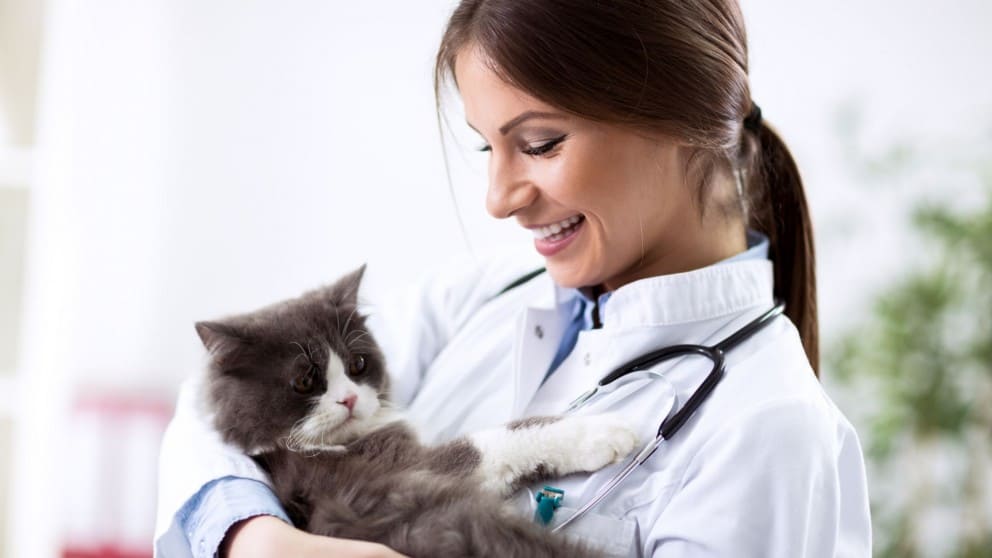 As a pet owner, choosing a veterinarian for your cat or dog is one of your most important decisions. Vets play a significant role in the health and well-being of your furry friend. From routine check-ups to emergency care, you'll need a trusted partner on your side throughout your journey of being a pet parent. 
With so many care options available, finding the perfect fit is easier said than done. Finding a trustworthy and compassionate vet that connects with your fur baby and understands their needs is more challenging. This article will guide you through locating and choosing a reliable vet for your cat or dog.
When Should I Find a Vet?
There's no better time to start looking for a vet than when you first bring your pet home. If you want to be extra prepared, you can get ahead of it by establishing care in advance. If you know that you are planning to adopt or buy a new pet, you can start by searching for the names of vets in your area and looking up their online reviews. Some rescues even ask prospective owners to list the name of a local vet on their adoption applications, so doing your homework early is a great way to be prepared and show that you are serious about taking care of a new furry family member!
Establishing a relationship with a veterinarian will let you know your pet is getting the proper care, which comes with peace of mind. If you're adopting an older pet, finding a vet can't be done quickly enough. You'll want to establish a relationship with a care provider you trust as soon as possible to check for any underlying health issues. It is advised that when you adopt an older pet, you try to see a vet within the first seven days to establish a health baseline and build a relationship with your new veterinarian.
Where to Find a Trustworthy and Compassionate Veterinarian?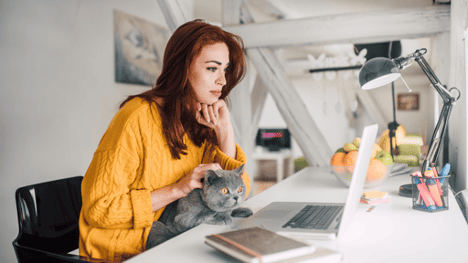 Looking for a reliable vet can be overwhelming, especially when you have no direction. Start your search by asking for recommendations from other pet owners. If you have friends or family members with cats or dogs, you can also ask for their advice or search online reviews to see what others have to say about a particular service. 
Another strategy in finding a reliable and trustworthy vet is to look for breed special interest groups, forums, or pet shows. Especially if you are adopting a specific breed with unique health concerns (say, a hairless Sphynx cat or a flat-faced French Bulldog), knowing that your vet has experience and expertise managing the health of that specific breed can provide extra reassurance that your beloved pet is in good hands. If you are adopting your pet from a local breeder, ask where the breeder receives their veterinary care and which local vet they would recommend. There are many online forums that can also be a good resource with veterinarian recommendations for specific breeds in specific areas.
How Do I Choose a Good Vet?
Several factors can impact your decision when choosing a vet, including location, species treated, emergency and overnight care, exploring size options in veterinary care, schedule availability, accreditation by American Animal Hospital Association (AAHA), extra services, understanding your pet's needs, and checking vet reviews and recommendations.
Location 
Location is an essential factor when choosing a vet. You want a conveniently located office, making it easier for you to transport your pet during an emergency. 
We recommend staying within a radius of 5 miles or less from your home. This will make it easier to get your furry friend the care they need right away. 
If your vet is further away, you can also research local veterinary emergency clinics or "backup" clinics that you would be able to take your pet to in the case of an emergency. This way you are prepared with both your preferred veterinarian and a contingency plan for extenuating circumstances.
Species treated 
Species treated is another essential factor to consider. Finding a vet that specializes in treating your pet's species will make everything easier. 
For example, cat owners can find a vet that focuses on feline medicine. If you have a dog with a specific health condition, you will likely get the best results working with a vet who has experience managing and successfully treating that issue. 
Emergency and overnight care  
You never know when your pet will need emergency care, so you'll want to find a vet offering emergency services or a referral system to an emergency clinic after hours. Your regular veterinarian will often not have after-hours support in their office. That is fine, but be sure to ask them what after-hours or emergency clinic they would recommend, and be sure to keep their contact information on hand at all times in case it is needed.
Exploring size options in veterinary care 
Exploring size options in veterinary care is crucial when choosing a vet. Some vets may have a small practice, while others may work in a large hospital with multiple specialists. 
The right choice will depend on your preferences and your pet's needs, but there are some key differences to consider. Larger practices usually have more resources and treatment options, which can be helpful for pets who need frequent or specialized care. Schedule availability 
Schedule availability is another essential factor to consider. A vet with flexible hours will make it much easier on you when it's time to schedule appointments for your pet. Most vets have weekend hours, for instance. You also want to ensure that your work schedule and your vet's schedule are in line so you can confirm they have time to see you when you have to go in for routine checkups and scheduled vaccination.
Accreditation by American Animal Hospital Association (AAHA)
It's essential for your chosen veterinarian to be accredited by the American Animal Hospital Association (AAHA). This extra qualification confirms that the vet hospital meets the highest possible standards. A vet with fear-free certifications has demonstrated techniques to keep your best friend calm and stress-free during check-ups and treatments.  
Extra services
Extra services like grooming and training can also factor in when choosing a vet. Boarding is helpful to many owners who need to leave their pets with their vet while away and want to know they're being cared for by someone who knows them and their medical history well. 
Understand your pet's needs
Finding a vet that understands your pet's needs is crucial so that they can provide personalized care. For example, if your pet likes to be held a certain way during exams, establishing a relationship with a vet who pays attention to these details will keep your furry friend comfortable during visits. The provider you choose should also take the time to learn your pet's medical history to be able to recommend the best treatments and medications going forward.
Checking vet reviews and recommendations
Reading reviews and recommendations can give you insight on other pet owners' past experiences and how they may apply to your situation. 
When you're reading reviews of a vet's office, here are some points to look out for:  
•Emergency care experiences 
•Office staff professionalism 
•Waiting times for appointments 
It's also worth reading the owner's responses to any negative reviews to gauge their level of customer service.
What Questions Should I Ask When Choosing a Vet?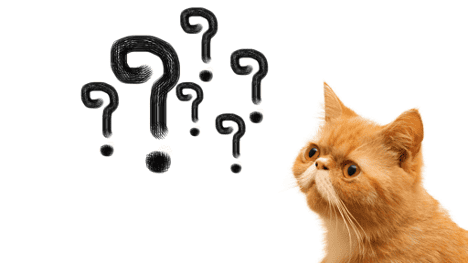 A vet's level of expertise and quality of care are essential aspects to consider. Before making a decision, ask them about their qualifications and knowledge of your pet's needs. 
Questions about veterinarian care 
One key question is whether the vet is affiliated with other specialists. If your pet needs specialized care for a particular condition, you can lean on a reliable network for treatments and emergency visits.   
Asking about the number of veterinarians who work at the clinic is also helpful. You'll want to know ahead of time if your pet will always see the same vet or if their care provider may change in the future. 
Inquire about where cats and dogs are kept in the hospital and if they offer any additional services like x-rays, ultrasound, blood work, EKG, and endoscopy. If not, these services may be available through referral to a specialist. 
Scheduling questions  
What are your opening and closing times? 
Can I reach the staff easily by email or text if I have any questions? 
Does this facility offer virtual consultations or telemedicine visits for certain conditions? 
Does the clinic provide after-hours emergency services if my pet needs them? 
Does your clinic do surgeries and procedures on-site?
Payment questions 
Which payment methods are accepted? 
Do you offer payment plans for extensive surgeries and long-term treatments? 
Does this clinic accept my pet's insurance plan? 
Other important questions 
What routine care do you recommend every year?
How often do you recommend I bring my pet in for visits?
Do you offer lifestyle advice and counseling (like diet/nutrition, exercise, and enrichment advice)?
Can the clinic provide a list of recommended classes and private trainers?
Are there any specific pet care products you recommend?
Are there any specific pet care products you discourage owners from using?
After your consultation, ask yourself if you are comfortable discussing your concerns with the vet. You will likely deal with the same care provider for years, so establishing an open line of communication is of utmost importance. 
How to Be a Good Pet Parent During Vet Visits
Once you've found a veterinarian you trust, being a good pet parent during vet visits is essential. To achieve this, you'll want to be prepared and patient. It's also important to ask questions when you have them to ensure you're fully informed about your pet's medical care. 
Keep these best practices in mind before your visit: 
Start making a checklist of your questions before the appointment (and bring it with you) 
Bring everything with you, from relevant samples to paperwork (think medication lists and records) 
Have open ears during your appointment for advice and recommendations (take notes if necessary) 
Be patient with your pet, especially if they seem anxious or nervous 
Always ask questions for clarification to avoid confusion about your pet's care or treatment 
Consider using customizable health insurance for your furry friend to ease the burden of care costs. 
Comfortable Vet Visits for Pets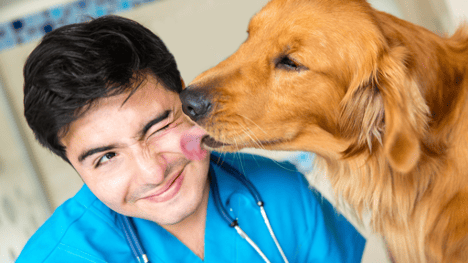 Making sure your pet is comfortable during their veterinary visits is one of your primary responsibilities as the parent of a cat or dog. If you're wondering, "How can my pet have stress-free veterinarian visits?" take down some of our tips to make the experience more enjoyable for everyone involved: 
Practice examinations at home to get your pet used to being handled. Touch and hold them gently every day leading up to the appointment so they're prepared when the vet examines them. 
Use positive reinforcement and treats to create positive associations with the vet and their office.
Bring a favorite toy, blanket, or familiar item from home to help your pet feel more secure. 
Take short visits to the vet's office before your appointment to help your cat or dog get acclimated to the environment. 
Use pheromone sprays or diffusers with calming scents to ease your pet's anxiety. 
Trustworthy and Compassionate Veterinary Care
Finding a compassionate veterinarian, you can trust and rely on is critical for the health and well-being of your pet. You can choose a care provider that meets your pet's unique needs by considering important factors like location, species treated, accreditation, and emergency care. 
Remember all the tips we've discussed in this article, from finding a quality vet's office to being a good pet parent at each appointment. With the right vet by your side, you can confirm your dog or cat is receiving the best possible care throughout their life. 
FAQs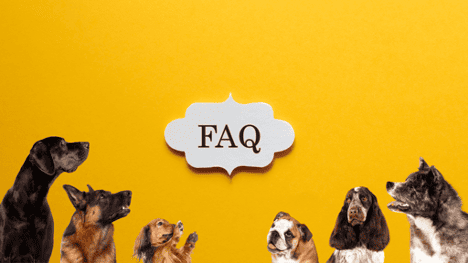 How Do I Find a Vet for My Pet? 
Find a vet for your pet by asking for recommendations from other pet owners who trust them. You can also find and gauge the quality of service of a particular vet's office by searching online directories and reviews. 
Can a Dog Go to Any Vet? 
Dogs can go to any vet, but the insurance claims process will be much easier if you start with the same provider. You'll also want to consider any underlying health conditions and choose a specialist who has experience treating them successfully. 
How Can I Save Money on a Vet Visit?
Purchasing customizable health insurance for your furry friend will help you save a lot of money, from routine vet visits to unexpected emergency care.  
What Is the Waiting Period for Pet Insurance? 
The waiting period for Odie Pet Insurance is 3 days for accidental injuries, 14 days for illnesses, and 6 months for cruciate ligament events. For more details on waiting periods and how they work, view our Illness & Injury Plan. 
How often should you be taking your pet to the vet? Read more here.