Choosing the best veterinarian for you and your pet can be challenging. There are numerous factors to consider beyond location and hours. Does your veterinary clinic offer the types of services you may need? Do the vets have the experience with any rare or specific conditions that your pup may need. What happens if my pet has an emergency after hours? And what type of pet insurance do the practice work with?
If you ask the right questions, you can find the right veterinarian and practice that will work best for your pet's health and well-being. Just keep in mind that it's just as essential to have comprehensive pet insurance to cover the rising veterinary costs.
It's essential to make sure that you understand the types of veterinary practice options: conventional, holistic, and western Each practice will be unique and will have its philosophy and combination of veterinary services.
Affordable Veterinary Care
Affordable veterinarians in the area should also provide emergency 24/7 cover in case of emergencies. Find out if your vet has a good arrangement with a critical care facility. When visiting a veterinary clinic for the first time, you should always find out about their ethical policies.
It's essential to see whether you and your vet share the same opinions. Specialized veterinary practices will have expensive state-of-the-art diagnostic and treatment technology. This may result in slightly higher charges but is well worth the extra cost.
Holistic Practices
Holistic Practices -feature various services that may offer services like acupuncture, Chinese herbal therapy, Tui-Na (TCVM massage therapy), food therapy, and traditional Chinese Veterinary Medicine. (TCVM) You'll also find other services like Reiki and kinesiology, as well as chiropractic care and massage. There is also an alternative to traditional pet meds that may include homeopathic remedies together with herbal therapies.
Holistic practices tend to minimize the use of pharmaceuticals and vaccines. If your pet has a health concern, you'll work with your vet to choose a diagnostic plan. If you're interested in finding a holistic veterinarian, inquire about complementary treatments. Holistic veterinarians specialize in acupuncture, homeopathy, herbal therapies, and symptomatic remedies for your pup.
You should feel comfortable with your choice of a vet in the area best suited for you. Your choice of a veterinarian should always be reflective of your dog's preferences and your own. It's normal for some dogs to feel nervous when visiting the vet, but your vet should strive to reduce your pet's stress level.
If you have a concern, you should address it during your first exam so that your vet can address it and offer advice. For example, for pets with terminal illnesses, the goal would be to ensure a good quality of life and your pet's comfort in his last months.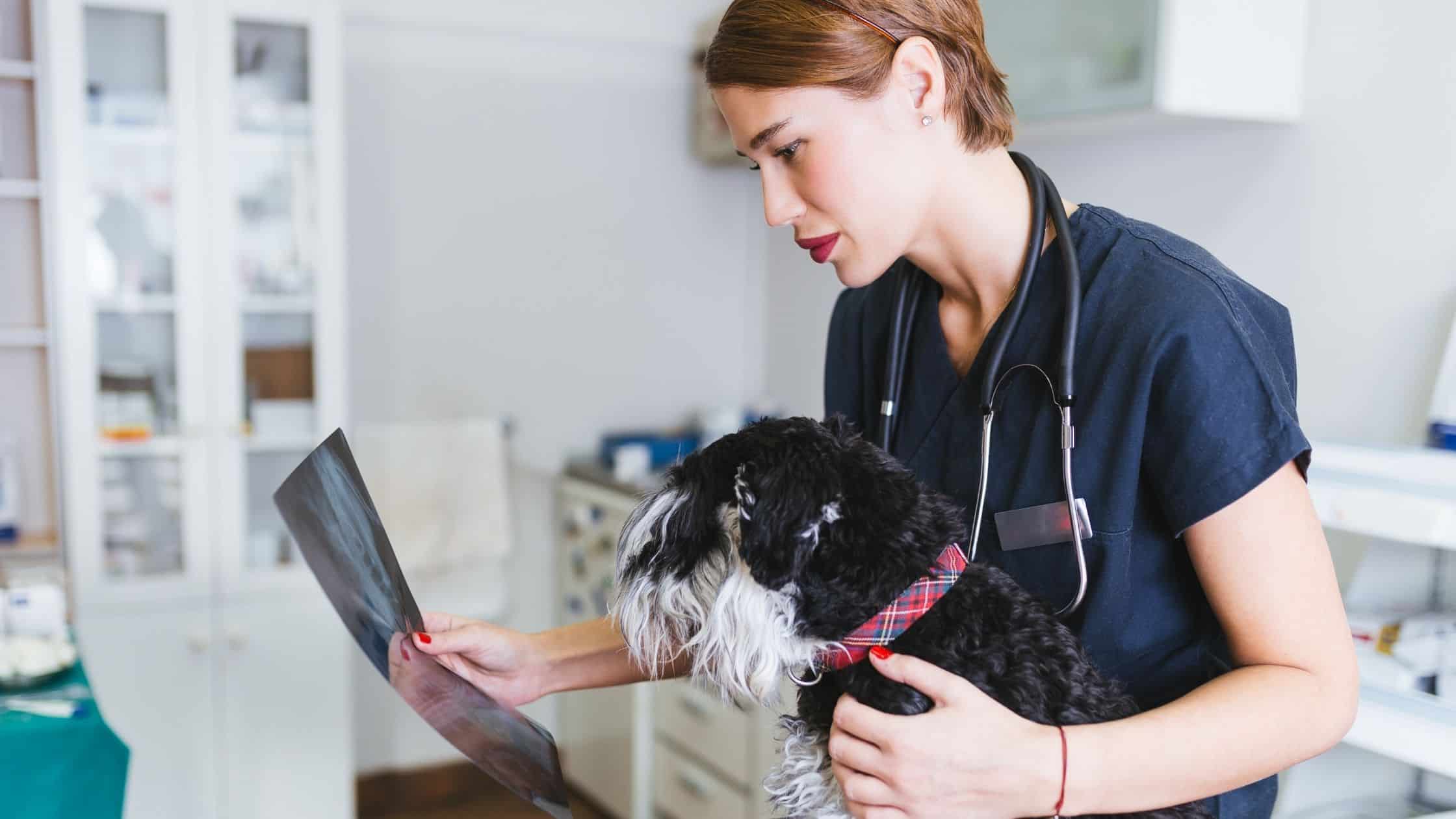 Integrative Practices
This will offer you a combination of both western and holistic, although a few may offer mostly conventional with an array of holistic services. You'll need to explore whether the practice provides homeopathic remedies after vaccinations to lessen any discomfort or post-vaccine inflammation.
Integrative practices generally tend to offer similar vaccination schedules as a conventional practice but will work with you in tailoring the vaccine schedule to suit your pet's needs. Integrative practices are a good choice because they combine western medicine and surgery and give you alternative options for treating common health issues in pets.
Western/Conventional Practices
These practices offer essential preventative and diagnostic services like vaccinations and parasitic treatments, radiology, lab testing, surgery, dentistry, and neutering. Some of these Western Practices feature 24-hour emergency services as well as numerous specialty services. They also may house more than a dozen veterinarians specializing in orthopedic surgery, radiology, dermatology, ophthalmology, oncology and so forth.
Today's most popular choice is integrating both conventional and alternative veterinary treatments. As a pet parent, it's essential to make the right choices for your dog's veterinary therapies. It does not have to be challenging to find the rightveterinarian for your petin your area.
Every animal clinic has a personal profile to make it easier to search for a suitable vet for your family and pup. The best way to keep your dog happy and healthy is to have frequent check-ups, maintain vaccine schedules and dental care. Check with the American Animal Hospital Association (AAHA) to see whether your veterinary hospital is accredited in the US. You'll also need to check vets in your area by state, then city.
You can then check to see if your vet offers emergency vet services or only general vet services, which should include canine dentistry at affordable prices, pain management, eye care, surgery, and wound care. There are plenty of goodveterinariansthat offer all these veterinary services with payment plans. Make sure that your vet accepts your pet insurance plan and that it covers the treatments needed.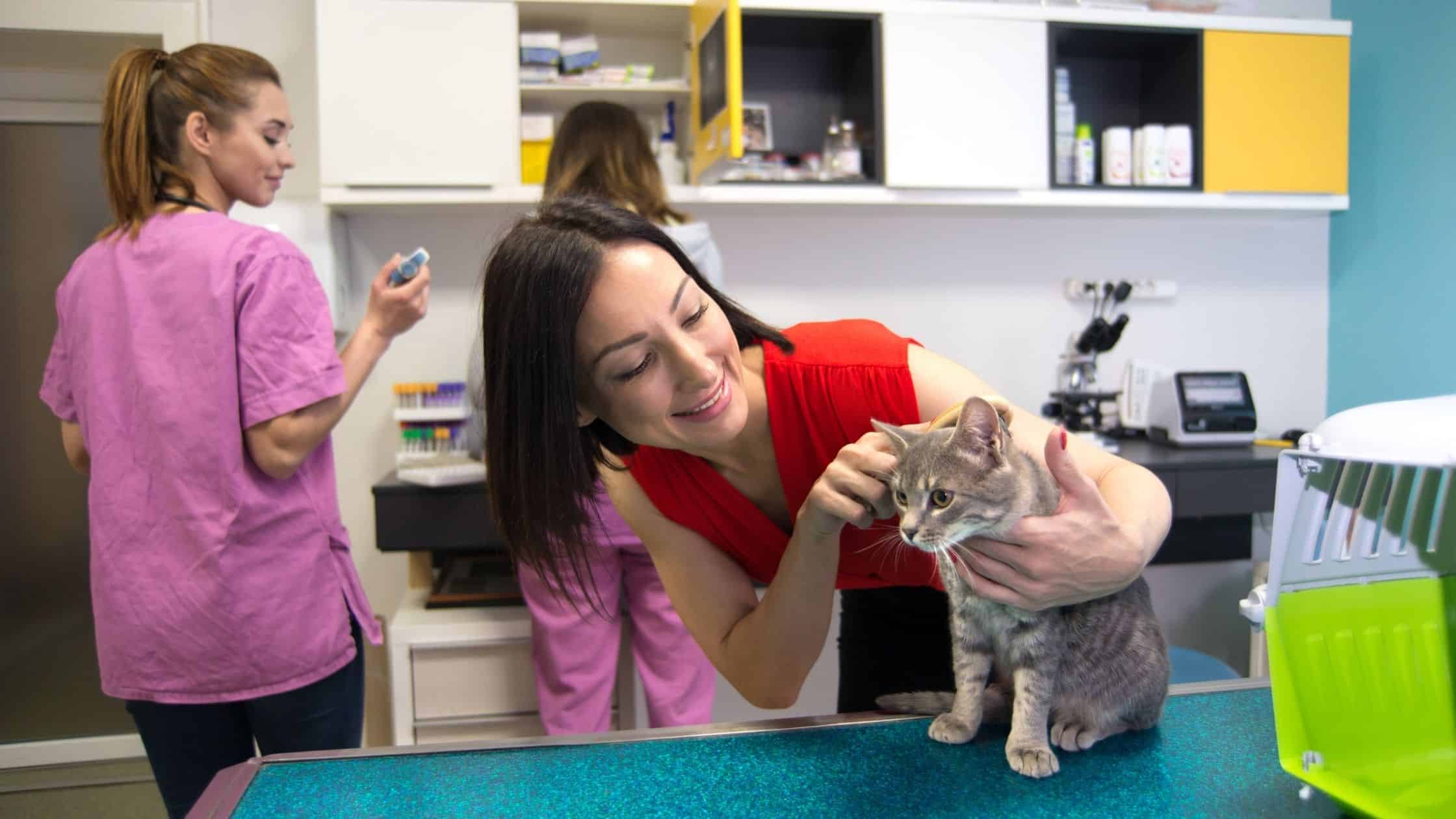 Vaccine Alternatives
If you're worried about over-vaccinating, there are alternatives to annual boosters. These will also help you protect your pet from adverse reactions. Here are some alternatives:
Ask your vet to tailor a specific minimal vaccine protocol for your dog if he's at risk of adverse reactions.
Get your vet to measure serum antibody titers
Opt for thimerosal-free rabies vaccines
Don't vaccine pets that are ill
Separate vaccines that are highly antigenic like rabies from the other shots.
Opt out of using unnecessary vaccines on your pet
Start kittenhood or puppyhood vaccination series later – 9-10 weeks for pups and eight weeks for kittens
If your pet has had an adverse reaction to a vaccine, talk to your vet and possibly avoid revaccination.
Taking good care of your fur baby does not have to be costly. Whether you have an adult dog or puppy, proper grooming, positive training, and regular visits to the vet will keep your pup mentally and physically healthy, free of illness, injury, or even dental pain. Each stage of your dog's life should be filled with the security of knowing that you can provide him with top-notch veterinary care at any time, day or night!
While every vet practice is unique and will feature its mix of veterinary services, all veterinary practices will feature universal characteristics.
No one is in a better position than you to decide what type of veterinary practice and pet health insurance works for you. Selecting the best veterinarian for your pet helps ensure peace of mind and your pet's well-being and longevity. That said, it's just as essential to have comprehensive pet insurance so that you can meet all your pet's needs without worrying about whether you can afford to.
Doing your homework and visiting a few veterinary practices can help you determine which type of veterinary practice is right for you and your furbaby.
Planning to get insurance for your companions? This article provides a guide to understanding pet insurance.