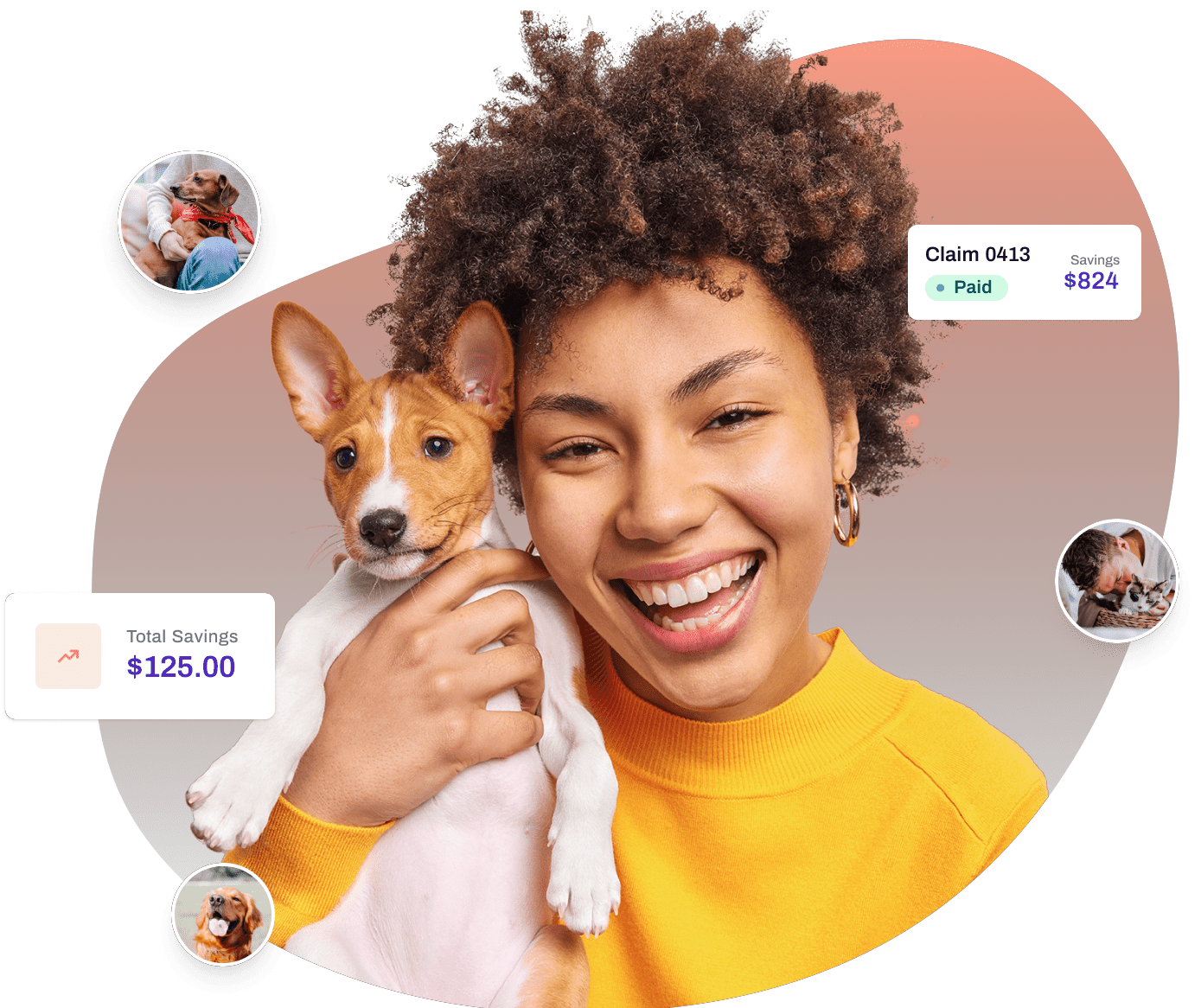 Pet parents, it's time to
take action.
Backed by industry leading investors and insurance providers
Not having enough money to cover a $1,000 emergency vet bill can be scary.
But you can protect your pet and your wallet by signing up for an Odie pet insurance plan before an accident or illness takes place.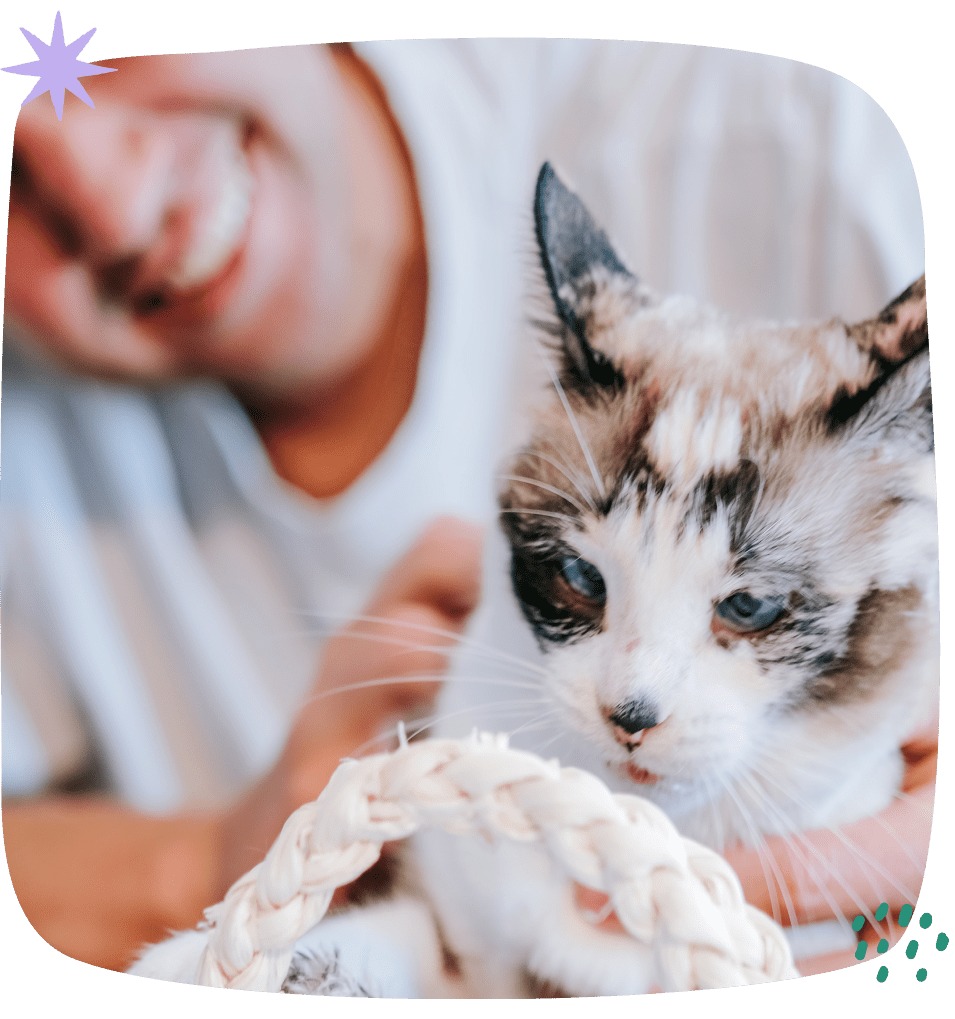 How Odie Pet Insurance Works
Customize your pet's plan

Complete a short form, then select the right insurance and wellness plan for your pet and your budget.

Visit any veterinarian

After you've met the waiting periods, you can take your dog or cat to any vet if an unexpected injury or illness occurs. No insurance card needed.

Get reimbursed fast

Submit your paid invoice online and get reimbursed in as little as 5 days.
Start my Quote
WHY ODIE
Vet supported, Pet parent approved.
Our plans are designed to help reimburse the money you spent on unexpected or emergency vet bills. And our dedicated team of support reps, vet techs, and televets are here to support you and your pet along the way.
#StayAheadOfPetDebt
Affordable monthly payment plans.
We know you have enough bills to worry about. Our automated payment plans make pet insurance easy to budget for.
Chat with a vet 24/7.
Our televets can help you decode your pet's behavior, understand their needs, and reduce unnecessary vet visits. Did we mention it's completely free when you join Odie?
Access to dedicated support.
All of our plans were created by licensed professionals. Plus, our plans and services are 100% digital which means less paperwork and more playtime!
OUR PLANS
Coverage for every dog and cat
Good news! We have multiple options for any breed, at any age, starting at just 7 weeks old.
Pet Insurance
Customize a comprehensive insurance plan to help cover the costs of unexpected vet visits when your pet gets sick or injured.
Learn More
* Pre-existing conditions are not covered.
Pet Wellness
Best for Preventative Care
Help your dogs and cats stay up to date on their annual vet care requirements by adding a Routine Care plan to their insurance policy.
Learn More
* Must be purchased with a base insurance policy.
Terms & Conditions
We offer a 30-day money back guarantee if you are not 100% satisfied with your purchase. That's right! We'll give you a full refund so long as no claims have been paid or submitted. But we really hope you stick it out.
Exclusions: Not applicable for Illness & Injury policies in NY, PA, or VA. Not applicable for Accident Only policies in MO, NY or OR. *Other exclusions may apply. Please see your policy for details.
Join Odie
Because every pet deserves to receive appropriate treatment when facing a catastrophic health event.
Get a Quote
Meet our Protected Pets
Learn about our members' real-life experience with Odie and how we've helped them take care of their pets.
"I wasn't thinking about pet insurance when I got Monty. It wasn't until he fractured his tibia when he was four months old that I realized I should have had him covered. Soon after we got insurance, he was diagnosed with idiopathic head tremors, and Odie covered the very high bill. They always help take care of his needs and give me peace of mind knowing that because of his plan, he will be covered."

---
"Our recent emergency visit was a terrifying experience and extremely expensive. But our Odie representative did an amazing job keeping in contact with us, providing excellent and speedy support filing the claim, and ensuring a smooth and speedy ACH reimbursement straight into our account. It was such a great experience, and we are happy that our Duke is as good as new!"

Barbara L.

Staten Island, NY

---
Roxy & Ranger

Australian Cattle Dogs

"We recently adopted 2 Australian Cattle Dog puppies. Double the dogs mean double the fun, but it can also double the expense for routine care. And all puppies need multiple vet visits the first few months of their lives. Getting reimbursed for regular vaccinations and exam costs is such a valuable benefit, and the claims process is speedy and painless. We are super happy with Odie's service and coverage."

---