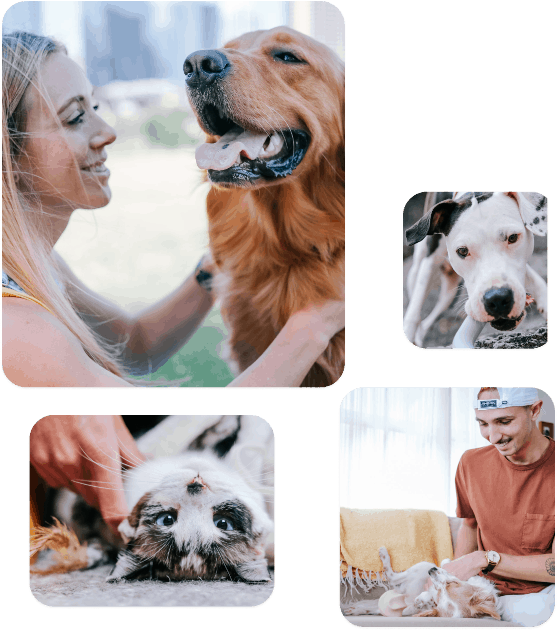 Meet Odie,
pet insurance for everyone who cares about pet wellness.
Every pet deserves a happy and healthy life, and you deserve accessible options to provide it. We've focused on creating flexible plans designed to fit your budget and your pet's needs.
Odie empowers you to make the right decisions when unexpected pet health events arise.
The reality is that unexpected accidents, illnesses, and other pet emergencies happen. Even though we can't protect your pets from them, we can help you to make the best decisions about their medical care by sharing the benefits of pet insurance.
Each year, Americans pay over $78 billion toward veterinary care, with emergency treatments costing upwards of $1,000 or more!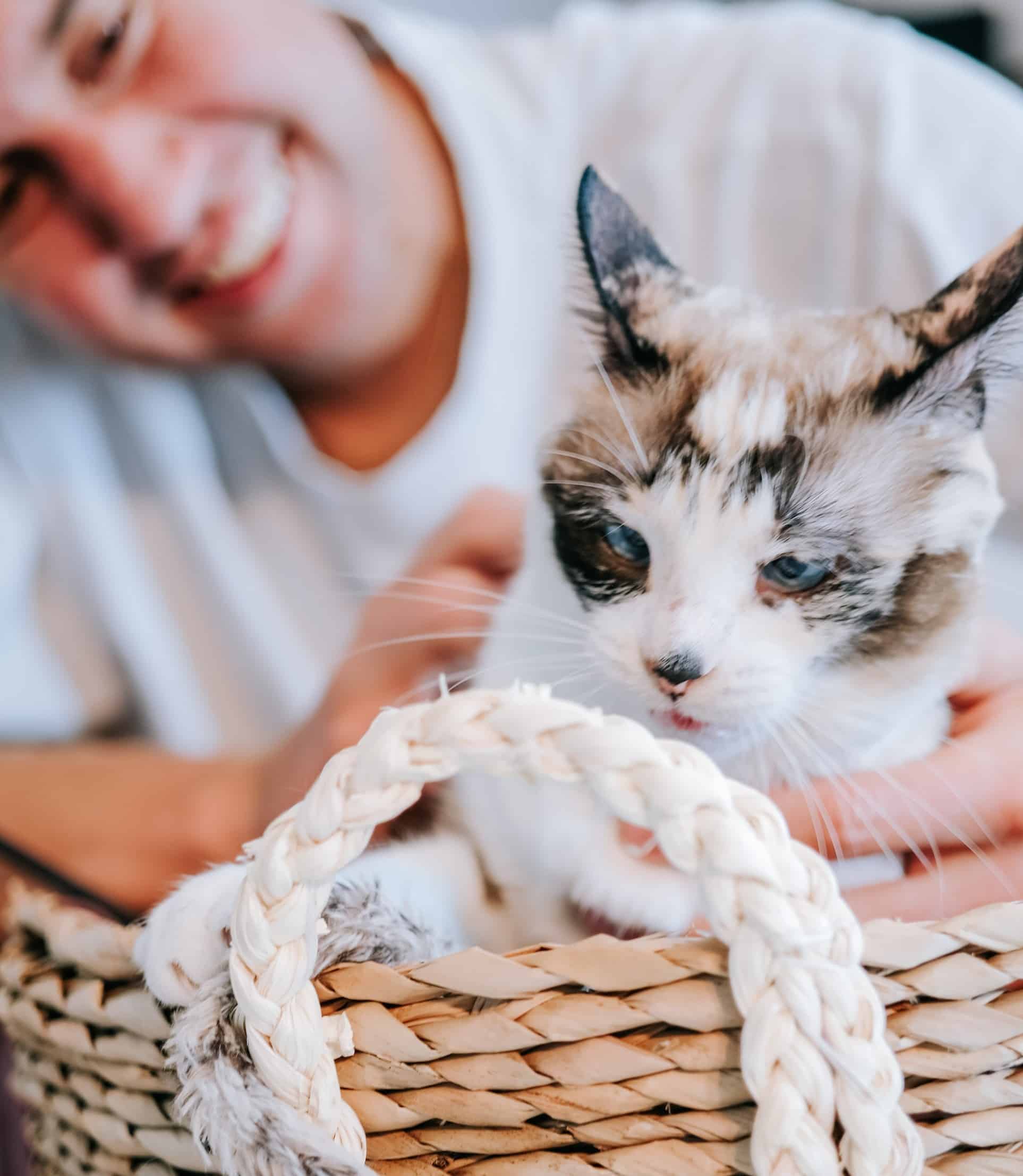 Pet Insurance Benefits
Protects you from the stress of unexpected high pet healthcare costs

With up to 90% reimbursed, your choices or options are not limited

Allows you to focus on what is really important for your pet

Don't let the high cost of emergency treatment lead you to painful, heartbreaking choices

Lets you be there for your pet when he needs you most

Pet insurance will help you take care of your pet when – not if – something arises
Odie benefits
Our vision is to change the world by
democratizing pet wellness.
Less than 2% of pets are covered by pet insurance. The other 98% do not have a financial safety net that guarantees they will receive the right health attention. Let's change these statistics together.
Easy and affordable, customizable plans

Our monthly plans are 15-30% less expensive than other companies offering the same or similar coverage.

Visit any licensed vet in the US, not one from a list

Unlike human health insurance, Odie doesn't have a "network". You can stay with the vet you and your pets love or visit any licensed vet in the U.S., even when you are traveling out of state. Emergency vet hospitals included!

No breed or age limits

Get the best protection for any dog or cat breed, including mixed breeds starting at just 7 weeks old. Not sure how old your pet is? No problem. Your vet can help estimate your pet's age to use when applying for coverage.

Fast claims reimbursement

Rest assured with Odie's 5-day claims process. Eligible claims are processed in 5 business days, and reimbursements are mailed directly to you.

Secure, automated credit card payments

Never forget a payment and keep your pet insure with our monthly automated and secure payment process.

Up to 90% Reimbursement

We release you from the stress of paying big bills in emergency situations. Odie reimburses up to 90% of the costs of covered treatments.

24/7 access to customer portal

Whether you're an early bird or a night owl, you have 24/7 access to our online portal to manage pets, submit claims, and update your contact information.

5% Multi-pet discount

We know a lot of families have more than one pet, and we love large families. That's why we offer you a multi-pet discount to protect all of them.

Preventative healthcare information

We are there for you and your pet every day. We believe in and promote prevention as the way to keep your pet healthy and happy.
Join Odie
Because every pet deserves to receive appropriate treatment when facing
a catastrophic health event.
Get a Quote
Only takes a minute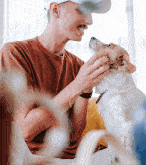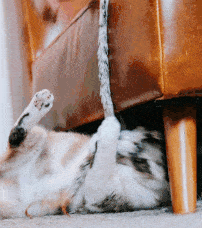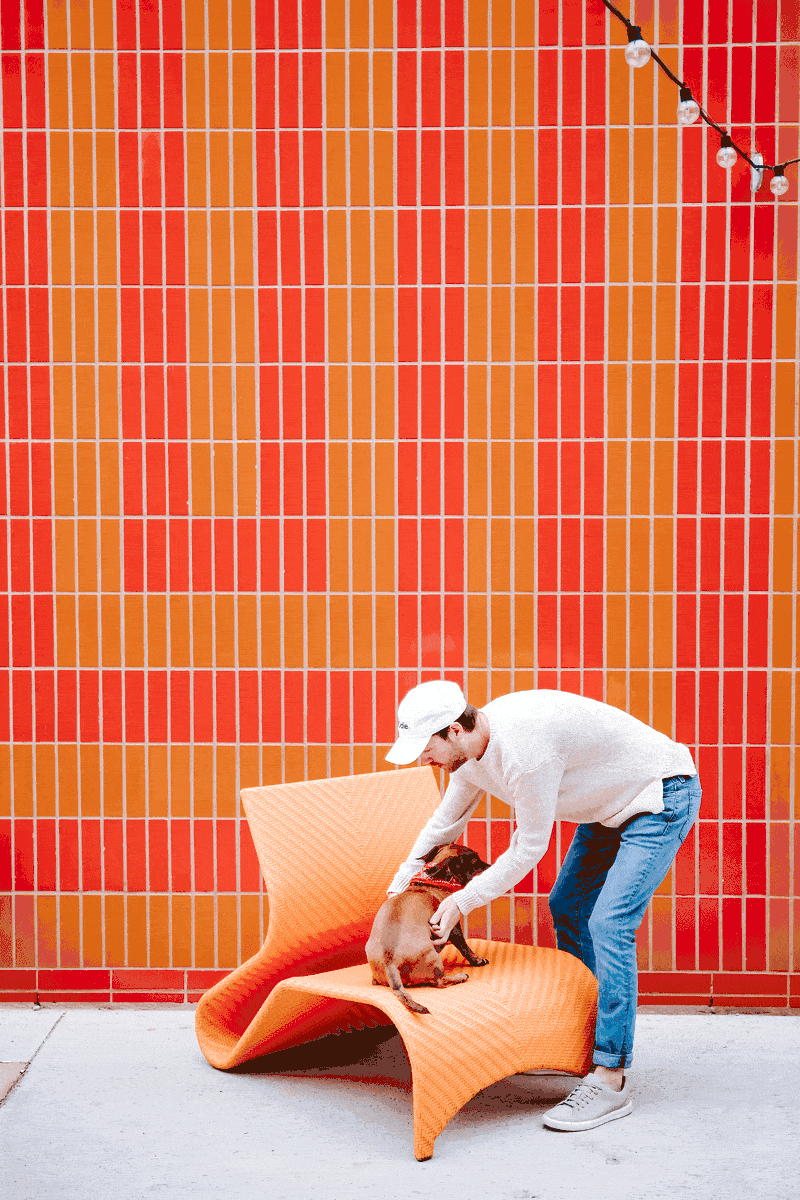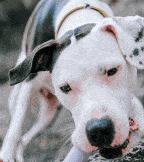 Meet our community and read what we have experienced together.
Learn about our members' experience with Odie and how we have helped them take care of their pets.
"I wasn't thinking about pet insurance when I got Monty. It wasn't until he fractured his tibia when he was four months old that I realized I should have had him covered. Soon after we got insurance, he was diagnosed with idiopathic head tremors, and Odie covered the very high bill. They always help take care of his needs and give me peace of mind knowing that because of his plan, he will be covered."

---
"Our recent emergency visit was a terrifying experience and extremely expensive. But our Odie representative did an amazing job keeping in contact with us, providing excellent and speedy support filing the claim, and ensuring a smooth and speedy ACH reimbursement straight into our account. It was such a great experience, and we are happy that our Duke is as good as new!"

Barbara L.

Staten Island, NY

---
Roxy & Ranger

Australian Cattle Dogs

"We recently adopted 2 Australian Cattle Dog puppies. Double the dogs mean double the fun, but it can also double the expense for routine care. And all puppies need multiple vet visits the first few months of their lives. Getting reimbursed for regular vaccinations and exam costs is such a valuable benefit, and the claims process is speedy and painless. We are super happy with Odie's service and coverage."

---
BUILD A PLAN THAT FITS YOUR BUDGET
Customize your plan to your pet's needs. Odie is pet insurance you can use.
Need more coverage? No problem. Looking for a lower deductible? You got it. And don't worry, we won't increase your premiums just because you use it.
With Odie Pet Insurance, you can mix and match what you and your pet need.
Customize coverage your way
Unexpected accidents & illnesses

Emergency care & hospital stays

Choose your deductible from $50 – $1,000
*$50 deductible is only available for plans with 70% reimbursement.

Reimbursement percentages between 70-90%
Optional benefits available
Office Visits & Exam Fees

Take Home Prescription Medications

Rehab, Acupuncture, & Chiropractic Care
All Plans Include
Hereditary & congenital conditions
Dental disease and fractures
Ongoing & chronic conditions