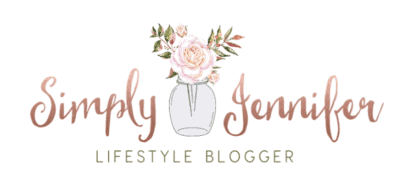 Original Post on Simply Jennifer
By Zabrina Thorson | March 17, 2020
It's a fact, humans are obsessed with their pets. According to the American Pet Products Association, dog and cat owners spent $72 billion on their pets in 2018. Veterinary care alone totaled $18 billion.[1] But did you know only 2% of pet owners have pet health insurance to help cover these costs? That's surprising considering the cost of an unexpected vet bill can average $800-1,500. Pet health insurance isn't a new idea, but it's one that's becoming more popular among dog and cat owners. Pet owners are realizing how much pets enhance the quality of life. From emotional companionship to stress reduction and even assisted therapy, their contribution to our well-being makes them more than just a pet. They are part of the family.
Is pet insurance necessary?
This is the first question pet owners ask when shopping for pet insurance. When it comes to owning a dog or cat, most people will budget for the expected costs such as food, toys, vaccines and annual checkups. However, what most people forget to budget for are the unexpected emergencies. Things like a broken leg, stomach surgery or chemotherapy treatment can cost thousands of dollars. In some cases, that means having to choose between paying the mortgage or paying for a pet's surgery. Luckily, this is where pet insurance kicks in. Pet insurance can help cover these costs without having to dip into the family savings account. Deciding to purchase pet insurance is a personal choice and completely dependent on one's finances. However, it does give freedom to provide the best healthcare for your pet without worrying about the costs.
Who should purchase pet insurance?
"If a person owns a pet and is concerned about being able to afford the vet, they should look into pet insurance," says David Thorson, CEO of ODIE Pet Insurance. "We've heard too many stories of pet owners unable to afford their dog's surgery or chemotherapy treatment and having to put them to sleep. It's distressing. We want pet owners to be able to afford the best health care for their pet regardless of finances."
What sets ODIE apart from other pet insurance companies?
When looking for pet insurance for their own dogs, Mr. Thorson and his family noticed existing products were expensive and lacked transparency into how claims were being processed. It seemed unclear what items were covered by insurance and what wasn't. Many companies also didn't offer coverage for routine costs such as vaccinations, wellness exams, or flea/tick prevention. They knew they could make something better.
Using the resources of their third-generation specialty insurance company, the Thorson family developed a new pet insurance company catering to modern-day pet owners. "We immediately saw the need for something more affordable, customizable, and technology driven," said Miles Thorson, son and Managing Partner.
ODIE now offers direct-to-consumer pet insurance exclusively online. Customers can choose their desired annual deductible, annual limit and even how much they want to be reimbursed. ODIE also offers routine care coverage, for an additional fee, to help pay for pets' regular veterinary visits. Things like routine checkups, blood work, and fecal exams are all included with no annual deductible.
Finally, when comparing plans against other pet insurance companies, ODIE comes in well below the national average according to PetInsuranceQuotes.com. A big win when it comes to affordability.
How does ODIE cater to modern-day pet owners?
"Modern-day pet owners are well informed and very tech savvy," explains Thorson. Therefore, ODIE had to be built to make buying pet insurance personalized, quick and easy. Customers can purchase plans immediately on the website and receive policy documents within minutes of checking out. After the required waiting periods, pet owners are free to take their dog or cat to any vet across the U.S. Unlike human health insurance, there is no network.
Customers also have access to a 24/7 self-service portal where they can manage claims, view account information, and add on additional pets. If clients need more help, an ODIE team member can assist live via chat box, email or telephone.
ODIE Pet Insurance can be purchased exclusively online at getodie.com. Visit the website for more details about ODIE's worry-free insurance for your non-human family member.
[1] "Pet Industry Market Size & Ownership Statistics." American Pet Products Association, American Pet Products Association, 2019, www.americanpetproducts.org/press_industrytrends.asp.
View the original post on Simply Jennifer.
Planning to get insurance for your fur babies? This article provides a guide to understanding pet insurance.