Important Pet Insurance Terms and Definitions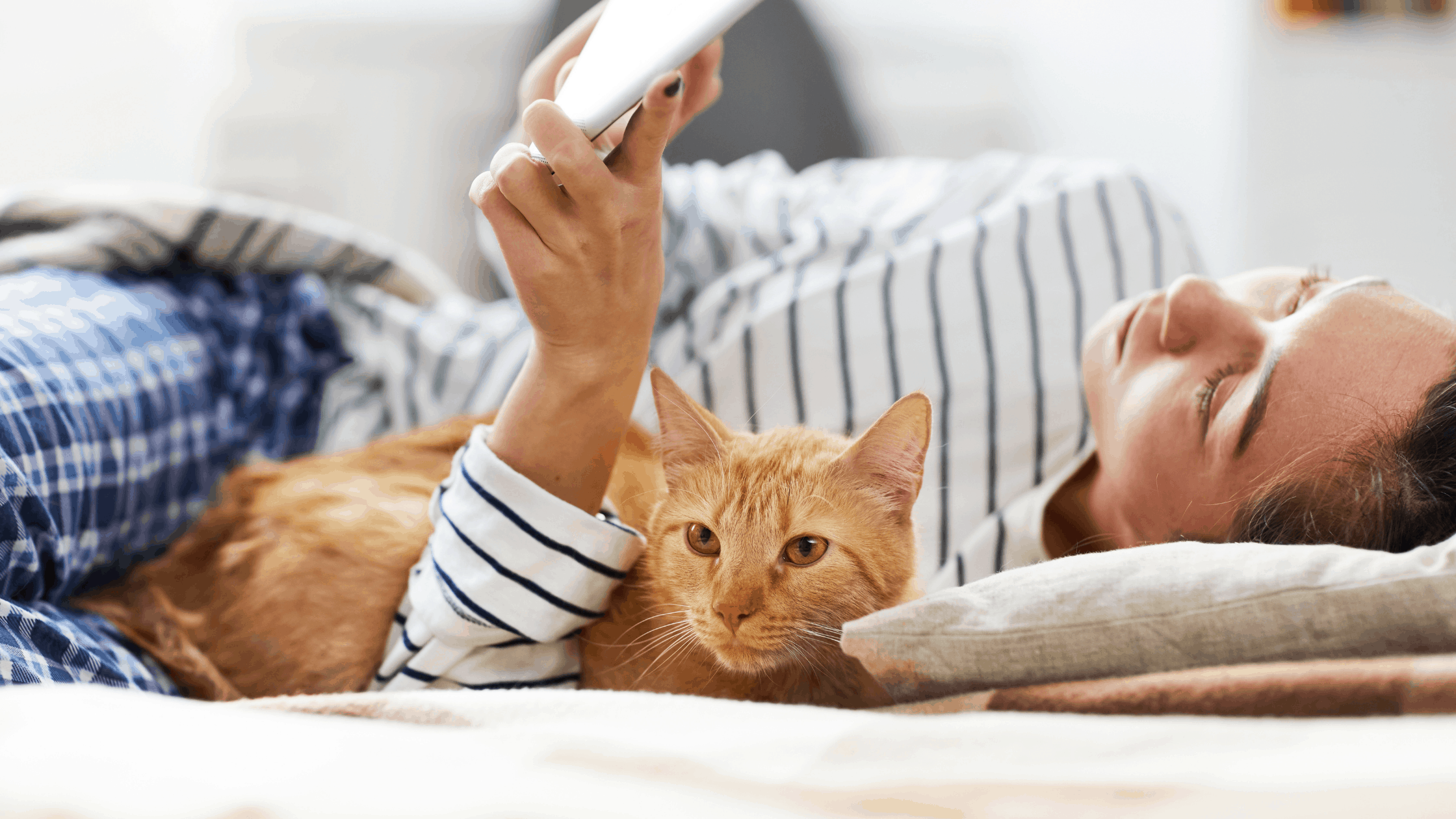 When it comes to health insurance for our pets, we sometimes take good health for granted and delay taking out a pet health insurance policy. But if you're currently living with a dog at home or have multiple dogs living at home, the costs of veterinary care, food, supplies, and so forth can run into hundreds if not thousands each year.
Depending on your dog's age and breed and how many pets you have at home, you'll be better off getting good pet health insurance to soften the fiscal challenges that come with pet parenting.
In this blog, we're going to review some pet insurance terms and pet insurance definitions to allow for an easier understanding of the sometimes confusing terminology that goes hand in hand with most health insurance plans.
Unexpected injuries or illnesses can quickly generate hundreds of dollars in veterinary expenses. Not all of us can cope with a large veterinary charge that runs into the thousands. This can lead to emotional and financial strain, sometimes not allowing pet parents to make the right choices.
You can protect yourself and your furry best friend by purchasing good pet health insurance to protect yourself in these situations. When looking at all the different pet health insurance plans, you'll need to look closely at the deductibles and services covered. A good pet health policy should allow for the option of major veterinary or surgical procedures, as well as preventative care.
As a pet parent, you should be planning financially in case of unanticipated veterinary expenses. Remember that just because you have pet health insurance, it may not pay the entire bill. Be sure to explore numerous pet insurance plans so that you can choose a plan that's right for your family and pets.
Wanting to Understand Pet Insurance
You're probably slightly confused about which plan you should choose, most especially if you have a few pets. As a consumer and dog lover, you're probably thinking about which plans give you the best coverage and have the best value.
We always advise that instead of choosing your policy on rates alone, focus instead on coverage and value so that your pets are covered in case of an accident or illness. So it's well worth it if your monthly premiums are slightly higher. To make pet health insurance plans easier to understand, here are pet insurance terms explained:
An accident is an unintended or unexpected event that results in physical injury to your pet.
The annual limit is the maximum that the policy will pay in any annual term.
Chronic condition refers to a condition that can be treated but not cured. .
The claim is a formal request to receive money or a reimbursement to help pay for some or all of the expenses related to a covered event.
Coinsurance is the percentage of costs you pay toward an eligible event after you've paid your deductible.
A deductible is the amount you pay out-of pocket toward an eligible condition before your insurance kicks in.
Exclusions are the conditions or care that the policy does not cover.
Maximum lifetime payout is the maximum amount of money that the insurance company will reimburse you during your pet's lifetime.
The maximum payout per incident is the maximum amount paid out per injury or illness of your pet.
Medically necessary refers to anything that's needed relating to the illness or injury.
Premium is the price of the insurance plan you've chosen.
A pre-existing condition is any condition for which a veterinarian provided medical advice, the pet received treatment for, or the pet displayed signs or symptoms of consistent with the stated condition prior to purchasing a policy or during the policy waiting periods.
Preventative care relates to any treatment, service, or procedure for the purpose of preventing an illness or injury, and the promotion of general health. This includes, but is not limit to, wellness exams, deworming, vaccinations, nail trimming, dental cleanings, and so forth.
The waiting period is the waiting time before insurance is activated.
Pet Health Insurance
When choosing adequate pet health insurance and giving our pets the best lives possible, we need to focus on health issues and the different types of pet health insurance. Since pet health insurance is similar to human health insurance, it needs to cover various health conditions, including arthritis, heart murmurs, ear infections, allergies and skin disease, eye disease, seizures, adrenal diseases, snake bites, car accidents, and surgery. 
With pet health insurance plans offering financial security if our pets get ill, signing up for pet insurance will help cover the costs of regular and emergency veterinary bills. A premium dog pet insurance will cost close to $40 a month, with a cat's premium insurance average of $26 a month. 
US pet insurance may have global policies that cover your pets when traveling and out of the US. Here are two comparisons of pet health insurance to give you an idea of what to look for when choosing pet health insurance for your furry best friends.
Choosing a Deductible
Usually, before a pet health insurance pays out any money, you'll need to pay the deductible yourself first. A few pet health insurance companies tend to set fixed deductibles, though most will allow you to choose a deductible varying between $0 and $1,000.
Keep in mind that a higher deductible means lower annual premiums for you, meaning you can save more every year. If you opt for a lower deductible, your monthly premiums will go sky-high. Your best bet when choosing deductibles is to set the deductible as high as you can afford, all the while considering coinsurance. This is the amount you pay before the insurance reimbursement.
Most pet health insurance plans will reimburse from 70-90% of the cost after the deductible has been paid. Because most plans will reimburse up to 90% of post-deductible pet health insurance plans, you need to be sure to have money set aside to pay the difference. For example, if your deductible is $250, make sure to have $250 set aside for veterinary care costs. Yet if you find that a $1,000 deductible is affordable, opt for that instead so that your monthly payments are lower.
You'll find that pet insurance plans have many variables and that each company will have differences that need to be compared. Although this may not seem important initially, if you don't look at the most critical policy aspects, including coverages, benefits, and premiums, you may not get the best plan for you and your pet's veterinary needs.
When looking at coverage aspects, these will include lab work, medications, treatments, and fees. Some plans will limit this to specific interventions, which is why reading the fine print is essential. There may be certain health conditions that are excluded regarding limited coverage plans, so it's crucial that you read through everything before choosing a pet insurance plan.
Benefits
Benefits refer to the amount of money that you get from a covered claim or in a certain amount of time. A good plan will pay as much as possible for a particular claim. This will be reduced by your out-of-pocket payments similar to human health insurance. You'll find that optimal pet health insurance with good benefits has higher premiums.
Premiums
Premiums will differ according to dog breed and health and how many pets you have at home. It also varies with location.
Covered costs may have coverage restrictions and apply to treatments and procedures that are covered. It's best to stay away from cheaper and skinnier pet health insurance options that limit coverage options of some illnesses and treatments. Opt for comprehensive policies that offer alternate therapies like physical therapy, acupuncture, or hydrotherapy. Most plans cover dental trauma, but it's still important to check if your plan does.
On the other hand, dental diseases are hardly ever covered, and you'll need to pay a premium for periodontal work, restorative or non-accident dental work if your pup has dental issues. Dental annual exams are often a precondition for coverage.
Covered Conditions
Covered conditions will generally include common ailments, and you'll find that the best pet health insurance plans will cover these. Look out for a maze of health exclusions, most especially if they're common to your breed. Your pet may not be suffering from this now, but as he ages, he may develop issues like hip or elbow dysplasia, cardiac issues, and even hereditary eye diseases.
You should not have to deal with long waiting periods, and be sure that once your pet is enrolled that your pet is covered for all conditions without the waiting period coming into play. Usual wait periods with some pet insurance for common injuries may last as long as a week or two, but some companies may exclude these for up to a year.
These claims during the waiting period will be called preexisting conditions and will later be denied throughout your dog's lifetime. Mixed breed dogs may be at a higher risk for some preexisting health conditions so it's essential to ensure coverage from day one.
Odie Pet Insurance
We excel in our unexpected illness and injury plans. With Odie Pet Insurance, you get to choose your base plan based on an annual limit between $5,000-$40,000. Then, continue to customize your annual deductible, reimbursements percentage, and extra coverage options around your budget and pet's needs.
Odie also offers routine pet care plans with no waiting periods, annual deductibles, or breed or age limits. This optional plan can boost your coverage and provide extra protection to your pets. This ensures that you always have the right coverage. 
Pros
Pick the annual deductible you're comfortable paying out of pocket.
Select a reimbursement percentage of 70%, 80%, or 90%.
Add one or all of the available supplemental benefits to your pet's coverage.
Office & exam visits (optional) covered even after hours, rechecks, referrals, and consults.
Take home pet meds/prescriptions (optional) covered with supplements & remedies included.
Rehabilitative services (optional) like orthopedic, chiropractic, and rehabilitation are covered.
For New Pet Parents
We cannot say this enough – get a pet health insurance policy before you set foot in a veterinarian's office. As soon as your waiting period is over, go visit your veterinarian. As a rule, make sure that you have the financial resources to purchase pet health insurance before bringing a new pet home. The only way to show your furry best friend that you love him is to reward him with a longer, healthier, and happier life.
Although veterinary expenses are generally manageable, ensure that you have the right pet health insurance and financial resources available to maintain your pet's good health and longevity.
Remember that you should discuss costs with your veterinarian and your pet health insurance company whenever surgery is considered. Make sure that any potential complications like infections and bleeding are covered.
Opt for the best in pet care so that it's easier to prevent disease and chronic illness and treat any health conditions right from the start. Pet insurance makes plenty of sense for those high-ticket veterinary bills like cancer or cardiac treatment that are ongoing. All in all, when choosing the best pet health insurance, read the fine print to get the best value for your money. With so many essential things to look out for, from acupuncture, vaccines, dental, and cancer care, check out the coverage ratings and read the reviews.
Read more about the limits and benefits of pet insurance.