November 3rd is Election Day! As millions of Americans cast their votes, we thought it would be fun to lighten up the mood. We've put together a list of past US presidents and their White House pets. You'll be surprised by quite of few of their choices.
#45 President Donald Trump, 2017-present
No furry family members as of yet.
#44 President Barack Obama, 2009-2017
Bo – Portuguese Water Dog
Sunny – Portuguese Water Dog
#43 President George W. Bush, 2001-2009
Miss Beazley & Barney – Scottish Terriers
Spot – English Springer Spaniel
India – "Willie" Cat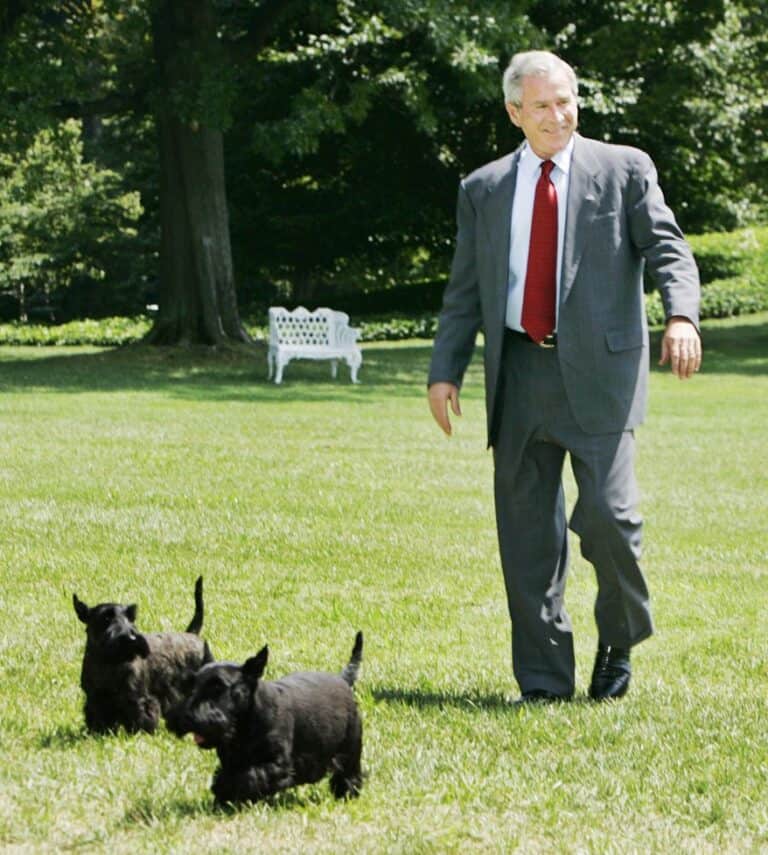 #42 President Bill Clinton, 1993-2001
Socks – Cat
Buddy – Golden Retriever
#41 President George H.W. Bush, 1989-1993
Millie – English Springer Spaniel
Ranger – English Springer Spaniel (Offspring of Millie)
#40 President Ronald Reagan, 1981-1989
Lucky – Bouvier des Flandres
Rex – Cavalier King Charles Spaniel
Victory – Golden Retriever
Peggy – Irish Setter
Taca – Siberian Husky
Fuzzy – Belgian Sheepdog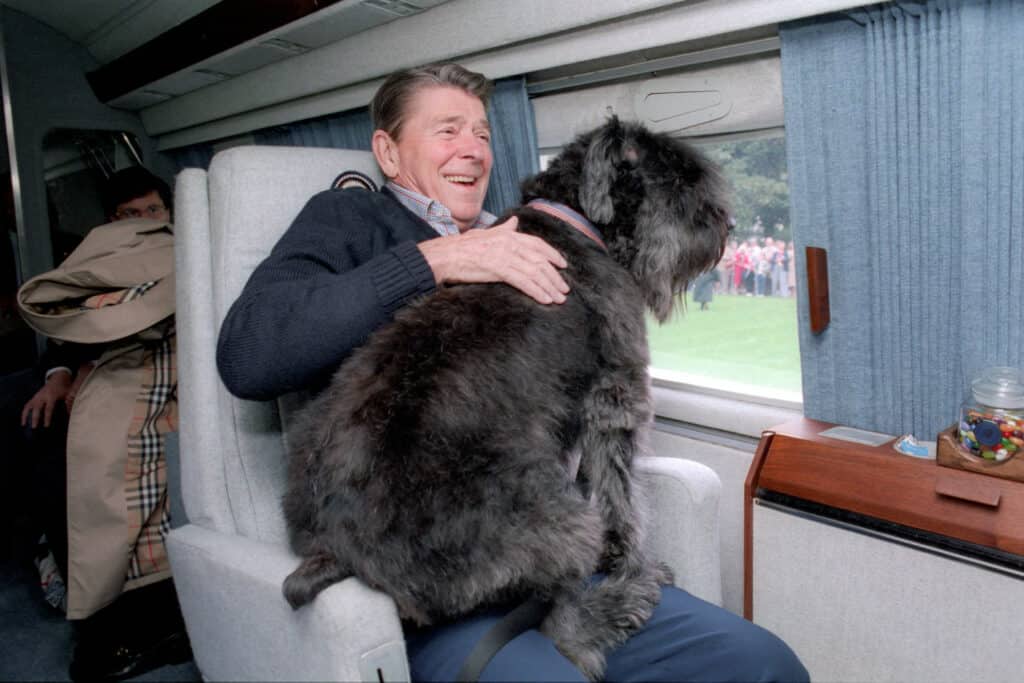 #39 President Jimmy Carter, 1977-1981
Grits – Border Collie
Lewis Brown – Afghan Hound
Misty Malarky Ying Yang – Siamese Cat
#38 President Gerald Ford, 1974-1977
Liberty – Golden Retriever
Misty – Golden Retriever (Offspring of Liberty)
Lucky – Dog
Shan – Siamese Cat
#37 President Richard Nixon, 1969-1974
Checkers – Dog (During Vice Presidency)
Vicky – Poodle
Pasha – Terrier
King Timahoe – Irish Setter
#36 President Lyndon B. Johnson, 1963-1969
Him & Her – Beagles
Edgar & Freckles – Beagles
Blanco – Collie
Yuki – Mixed-Breed Dog
#35 President John F. Kennedy, 1961-1963
Charlie – Welsh Terrier
Gaullie – French Poodle
Pushnika – Mixed-Breed Dog
Shannon – Cocker Spaniel
Wolf – Irish Wolfhound
Clipper – German Shepherd
Butterfly, White Tips, Blackie, & Streaker – Dogs (Offspring of Pushinka and Charlie)
Tom Kitten – Cat
#34 President Dwight D. Eisenhower, 1953-1961
#33 President Harry S. Truman, 1945-1953
Feller – Cocker Spaniel
Mike – Margaret Truman's Irish Setter
#32 President Franklin Delano Roosevelt, 1933-1945
Major – German Shepherd
Meggie – Scottish Terrier
Winks – Llewellyn Setter
Tiny – Old English Sheepdog
President – Great Dane
Fala – Famed Scottish Terrier
Blaze – Elliott Roosevelt's English Bullmastiff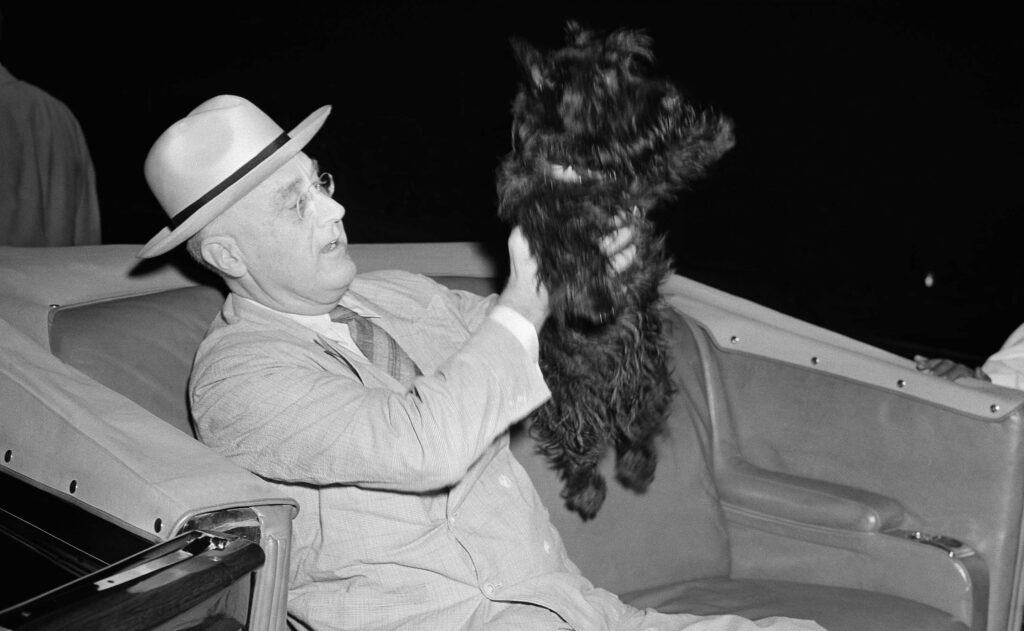 #31 President Herbert Hoover, 1929-1933
King Tut – Belgian Shepherd
Pat – German Shepherd
Big Ben & Sonny – Fox Terriers
Glen – Scottish Collie
Yukon – Siberian Husky
Patrick – Wolfhound
Eaglehurst Gillete – Setter
Weejie – Elkhound
#30 President Calvin Coolidge, 1923-1929
Prudence Prim – White Collie
Rob Roy – White Collie
Peter Pan – Terrier
Paul Pry – Airedale Terrier
Calamity Jane – Shetland Sheepdog
Tiny Tim & Blackberry – Chows
Ruby Rouch – Brown Collie
Bessie – Collie
Boston Beans – Bulldog
King Cole – Belgian Shepherd
Palo Alto – Bird Dog
Tiger & Blacky – Cats
#29 President Warren Harding, 1921-1923
Laddie Boy – Airedale Terrier
Old Boy – English Bulldog
#28 President Woodrow Wilson, 1913-1921
Davie – Airedale Terrier
Mountain Boy – Greyhound
Bruce – Bull Terrier
Puffins – Cat
#27 President William Taft, 1909-1913
#26 President Theodore Roosevelt, 1901-1909
Pete – Bull Terrier
Rollo – Saint Bernard
Sailor Boy – Chesapeake Bay Retriever
Blackjack Jack – Kermit Roosevelt's Manchester Terrier
Skip – Mixed-Breed Dog
Manchu – Alice Roosevelt's Pekingese
Tom Quartz – Cat
Slippers – Cat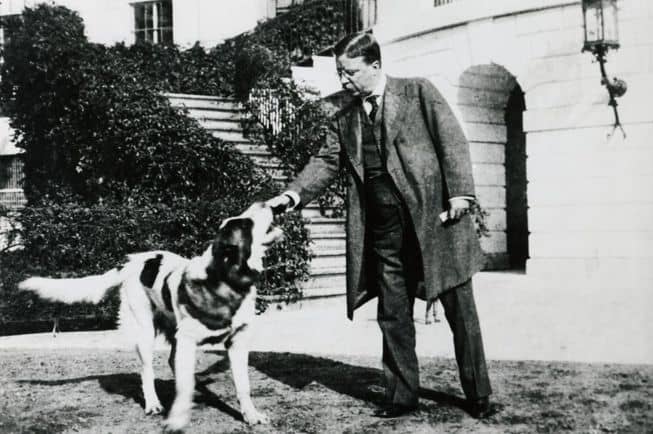 #25 President William McKinley, 1897-1901
Valeriano Weyler & Enrique DeLome – Angora Kittens
#23 President Benjamin Harrison, 1889-1893
#22 & 24 President Grover Cleveland, 1885-1889; 1893-1897
Cocker Spaniel
Collie
St. Bernard
Dachsunds
Foxhounds
Hector – French Poodle of France Cleveland
#21 President Chester Arthur, 1881-1885
#20 President James Garfield, 1881
Kit – Molly Garfield's mare
Veto – Newfoundland
#19 President Rutherford B. Hayes, 1877-1881
Hector – Newfoundland
Duke – English Mastiff
Grim – Greyhound
Otis – Miniature Schnauzer
Dot – Cocker Spaniel
Juno & Shep – Hunting Dogs
Jet – Dog
Siam – Siamese Cat (First Siamese kitten to reach America)
Miss Pussy – Siamese Cat
Piccolomini – Cat
#18 President Ulysses S. Grant, 1869-1877
Faithful – Jesse Grant's Newfoundland
Rosie – Dog
#17 President Andrew Johnson, 1865-1869
#16 President Abraham Lincoln, 1861-1865
Fido – Dog
Jip – Dog
Tabby & Dixie – Cats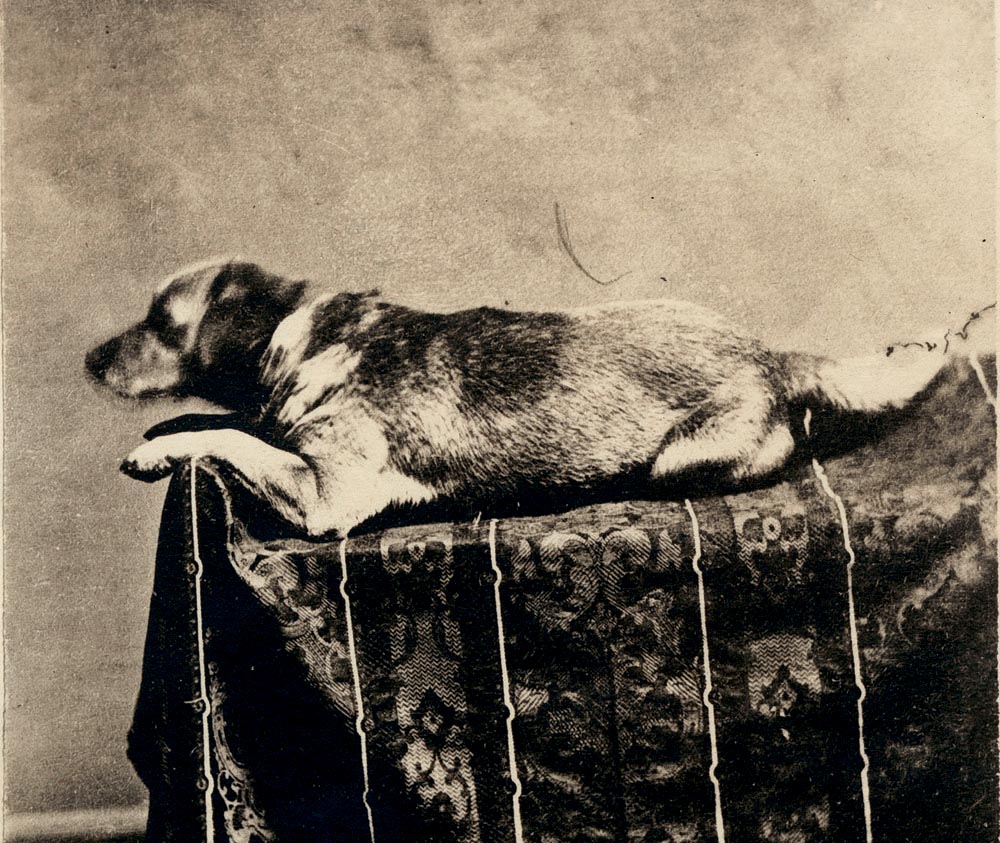 #15 President James Buchanan, 1857-1861
Punch – Toy Terrier
Lara – Newfoundland
#14 President Franklin Pierce, 1853-1857
Seven Small Dogs – potentially Japanese Chins
#13 President Millard Fillmore, 1850-1853
#12 President Zachary Taylor, 1849-1850
#11 President James K. Polk, 1845-1849
#10 President John Tyler, 1841-1845
A pair of Wolfhounds that President Tyler imported for his wife, Julia
Le Beau – Italian Greyhound
#9 President William Henry Harrison, 1841
#8 President Martin Van Buren, 1837-1841
#7 President Andrew Jackson, 1829-1837
#6 President John Quincy Adams, 1825-1829
#5 President James Monroe, 1817-1825
Spaniel – belonging to Maria Monroe
#4 President James Madison, 1809-1817
#3 President Thomas Jefferson, 1801-1809
#2 President John Adams, 1797-1801
Juno & Satan – Abigail Adams' mixed-breed dogs
#1 President George Washington, 1789-1797
Drunkard, Mopsey, Taster, Cloe, Tipsy, Tipler, Forester, Captain, Lady Rover, Vulcan, Sweet Lips, and Searcher – All Hounds