5 Tips to Get Your Dog a Healthy Coat of Fur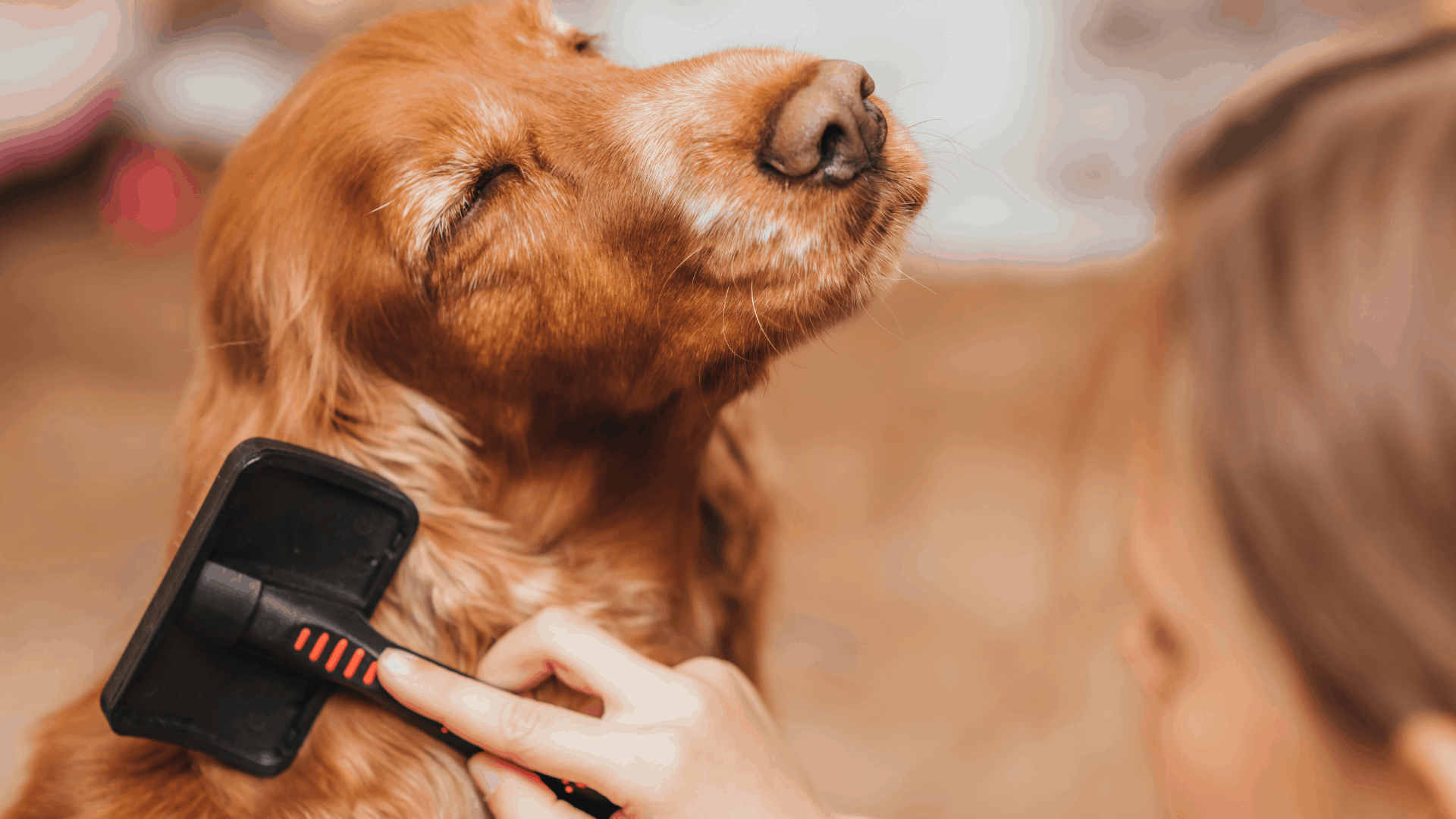 As a pet owner, it is important to keep your dog happy and healthy. Many factors play a role in improving your dog's health, including the health of their coat of fur. If you did not know already, a great way to determine a dog's health is by looking at its coat of fur. When their fur is clean and shiny, it means they are in good health.
Here are 5 tips to get your dog a healthy coat of fur:
Bathe your dog regularly
Giving your dog a bath regularly can be very impactful toward their overall well-being and health. It's important not to wash your dog every day, otherwise, your dog's coat will be damaged and its skin will be stripped of its natural oils. Bathing your dog once or twice a month should be just the right amount if your dog spends the majority of its time indoors. If your dog is primarily outside and tends to get very dirty, this number could increase. Find a bathing schedule that works for you and your dog and stick to it!
Brush your dog
Brushing your dog every few days can help get your dog's coat shiny and healthy. Regardless of the breed type, it is important to brush your dog to get rid of any tangles, knots, and matting that can build up. Since every dog's fur/hair is different, it is highly important to purchase a brush that is suited for the breed of your dog. If your dog is prone to shedding, it can also be helpful to purchase a de-shedding brush, which will ensure that your dog looks properly groomed.
Nutritious food
Just like humans need a well-balanced and nutritious diet in order to maintain a healthy lifestyle, dogs require the same! Providing your dog with quality food will help their fur to grow strong and healthy. A dull coat is often a result of a lack of protein in your dog's diet. When purchasing your dog's food, look for foods that have protein listed as the first ingredient. Once your dog has a balanced diet with plenty of protein, its shiny and healthy locks will be back in no time.
Give healthy treats
Not only is a well-balanced diet necessary to gain a luscious and shiny coat of fur, but incorporating healthy dog treats also provides extra benefits of nutrition. When looking for the right treats, remember to find a natural and organic product that uses high-quality ingredients. For example, raw carrots are very nutritious and also provide great benefits for your dog's teeth! Two birds with one stone!
Talk to your vet
If none of these solutions seem to be working for your dog, it is time to reach out to your vet. There could be underlying medical issues that could be affecting your dog's overall well-being. In order to protect your dog from parasites, talk to your vet about the necessary grooming methods you should take to properly take care of your dog and the conditions that they are experiencing.
Trying to find the right vet for your companion? You can read more about choosing a vet that gets your pet here.