Odie is the most competitively priced insurance plan available on the market.
Odie's flexible coverage includes exam fees.
Odie insurance policies are for all cats and dogs.
Odie offers a multi-pet discount.
All Odie members receive access to 24/7 Televet chat.
Odie offers pet parents the ability to choose from two tiers of routine care coverage.
Don't believe us yet? Get your personalized Odie quote
We're a new kind of Pet Insurance. See how we compare: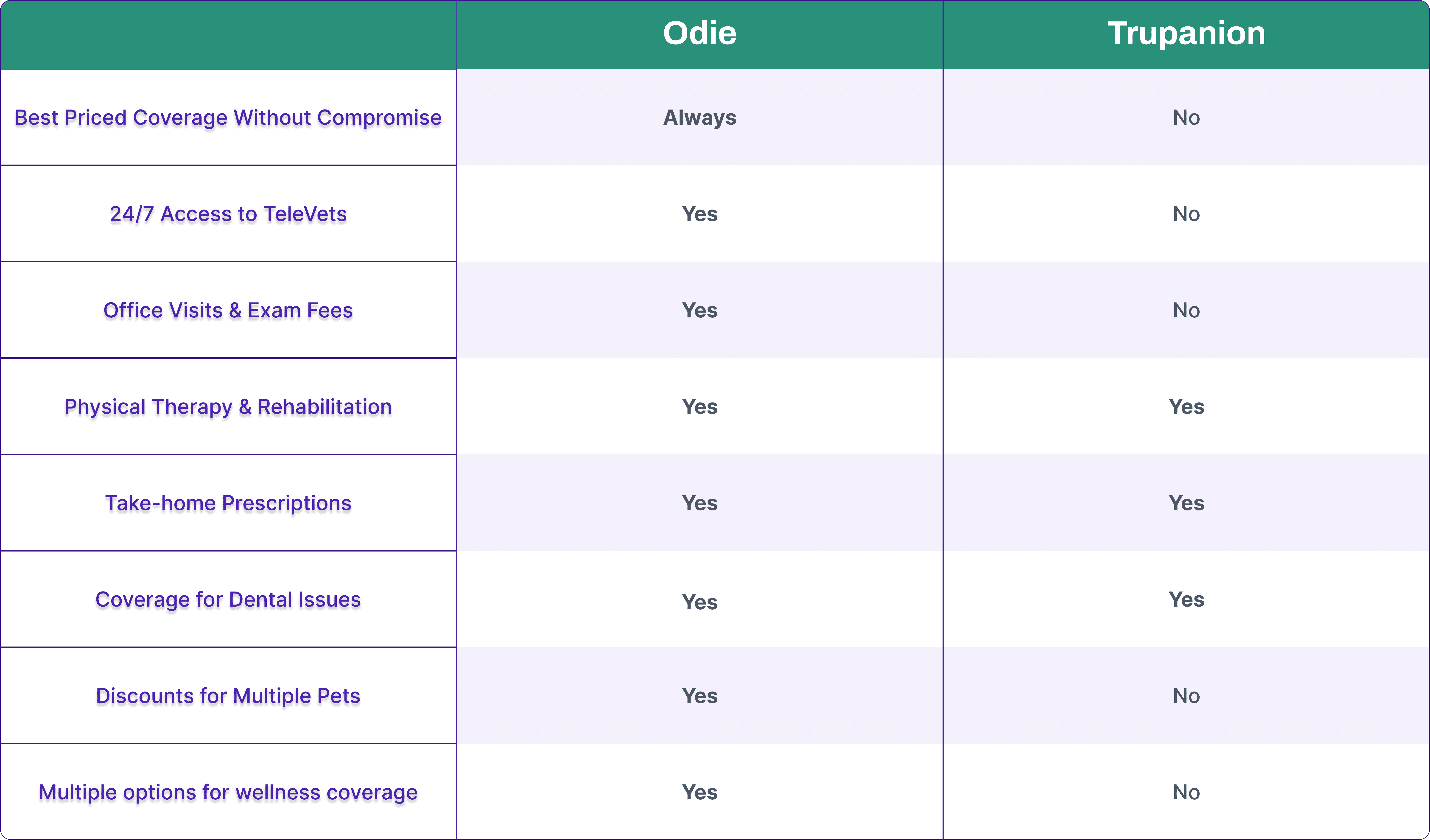 Ready to get your Odie Plan?