Whether you've just adopted an elderly cat or you and your furball have spent several wonderful years together, you may be wondering if pet insurance is right for you. You love the idea of saving money while also enjoying the assurance of being able to provide the care your cat may need in a sudden, unexpected situation.
There are several factors to consider when determining if pet insurance is the right option for you and your cat. Ultimately, the decision to enroll in pet insurance depends on your financial situation and your senior cat's health history. Here are some essential things you need to know before you buy senior cat insurance.
Pet Insurance Does Not Cover Costs Up Front
An important fact about pet insurance is that medical bills are not covered upfront. Instead, as the pet owner, you pay upfront for the medical treatment, then report the claim to your insurance provider. You'll need to provide an invoice for the treatment, what treatment was completed, and the given diagnoses. The insurer will then evaluate the claim and determine if it is eligible for reimbursement or not. If they deem the claim eligible, according to the policy's guidelines, then they'll send you a payout for the remainder of the medical bill—the portion that is not part of your deductible.
This method may seem like a drawback at first glance. However, it is in your benefit to have the process work out this way. This offers you the flexibility to use any veterinarian clinic or hospital that you choose without being restricted. This also keeps the communication and processing between you and the insurer, rather than between the insurer and the vet.
Just remember to keep a budget for any veterinary bills so you'll be able to pay for your cat's treatment when they need it most. A reliable pet insurer will reimburse your money with no hassle and in a timely manner.
Pet Insurance Does Not Cover Wellness Exams
Pet insurance typically does not cover annual wellness exams or preventative treatments, such as vaccines, bloodwork, flea and tick medication, or dental cleanings. Instead, pet insurance is strictly available for illnesses and injuries. However, if you'd like to have your cat's annual wellness exams covered, you can buy a wellness plan through your insurance provider in addition to your insurance coverage. Wellness plans reimburse you for costs associated with vaccinations and preventative care services.
Our Odie Routine Care helps you be proactive in protecting your cat's health. Coverage starts right away with no waiting periods and even covers pets with pre-existing conditions. It could be the boost to your pet insurance plan that you need for your senior cat.
Pet Insurance is Best Suited for Younger Cats
Kittens and cats only a few years old have fewer health issues than senior cats. For this reason, it's cheaper to purchase pet insurance for young cats. Older cats struggle with age-related problems, such as hip dysplasia, and require frequent vet visits. To protect their business, pet insurers must place restrictions on the types of conditions they will cover and what kinds of veterinary exams and treatments for which they will reimburse you.
Senior cat insurance also has an exclusions list that states insurance providers are not responsible for helping pay for certain conditions. For example, many providers do not cover the following pre-existing conditions: injuries, health conditions, and symptoms that a cat has before enrolling in a policy plan. Because of this exclusion, it's helpful to enroll your cat in pet insurance while they are still young and not showing symptoms of a medical condition. If you wait to sign up for a plan, you risk missing out on the coverage you need to help pay for your senior cat's medical treatment. You don't want to be like this cat owner who had to spend a total of $7,000 on treating her cat's illness.
Before making the final decision on which policy to select for your elderly cat, examine its coverage details and determine if any restrictions will apply to your cat. Look at your cat's medical records for any possible diagnoses that would prevent coverage later on. These diagnoses could be hypothyroidism or even a tumor mass, which would not allow coverage of heart or kidney issues or cancer treatment. Once you have this information, you'll be closer to deciding if pet insurance is the right choice for you and your senior cat.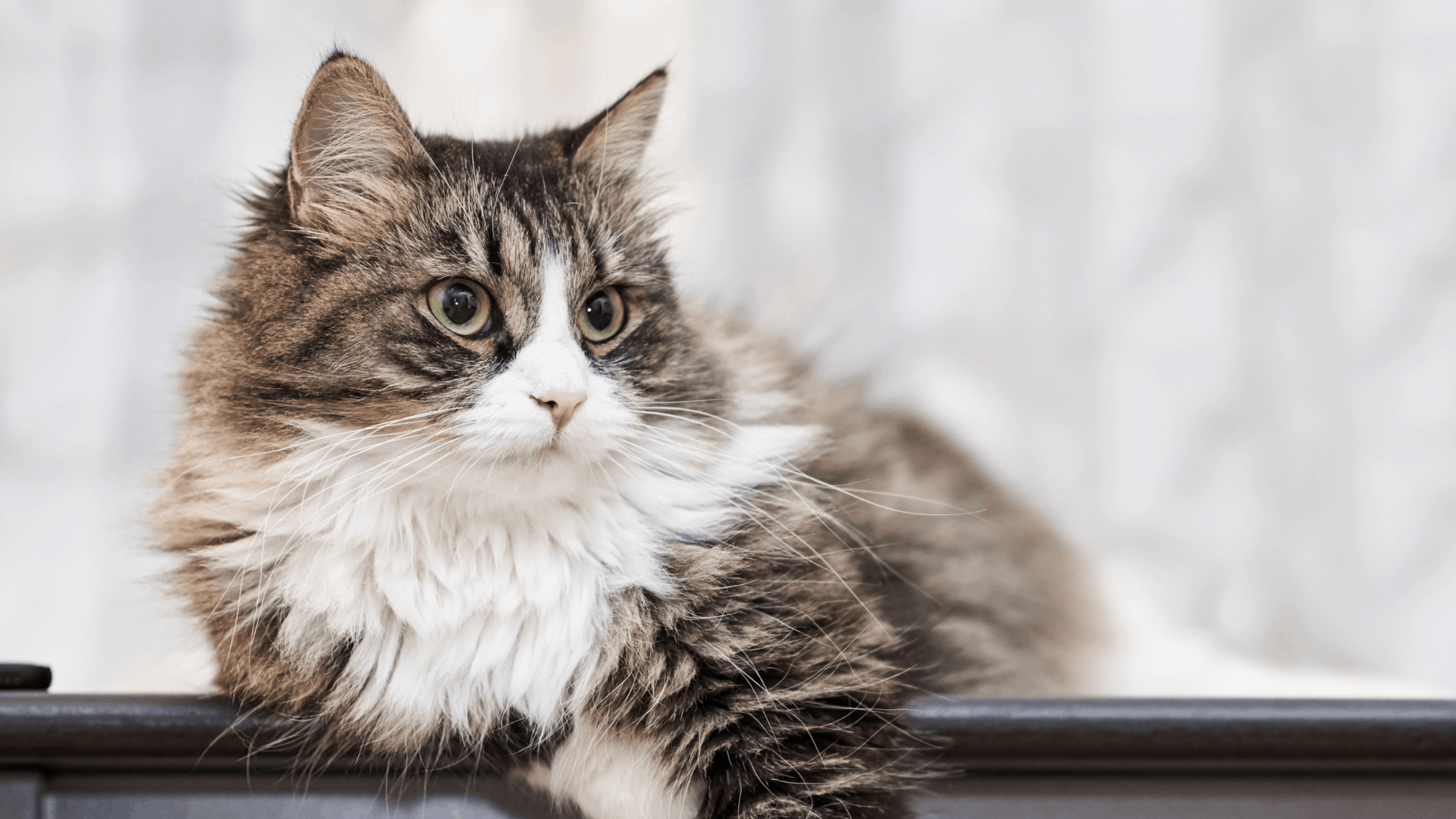 Pet Insurance is Less Cost-Effective for Older Cats
With so many exclusions that prevent coverage of ailments senior cats typically suffer from, it may not make sense to enroll your older cat in a new policy. Pet insurers across the industry charge a higher premium and deductible for senior cats because they are more likely to have several expensive medical bills.
To have everything you need to be covered for your senior cat—such as dental cleanings, acupuncture, or physical therapy—you'll need to pay additional costs to have these benefits covered. If you get pet insurance for an older cat, you'll be spending a higher price for an elderly cat than you would for a younger cat and may not receive the same coverage.
Premiums, Deductibles, and Payouts are the Foundation of Your Policy
To calculate the financial benefits of enrolling in pet insurance for your senior cat, you need to look at each policy's premium, deductible, and payout. Premiums are monthly payments to your insurer to receive coverage when you need it. Any deductibles are the amounts the insurer requires you to pay. This amount could be an annual amount, or it could be an amount per incident. A lower deductible usually has a higher premium. Your payout is the reimbursement amount an insurer will pay you after you pay your deductible for an eligible medical bill.
The premium and deductible your policy has depend on many factors, including your cat's age. Monthly premiums typically rise as your car ages because they are more likely to become ill. Insurance companies usually charge a $50 to $100 deductible to reduce the number of claims and prevent unnecessary treatments. With a senior cat, you'll be paying a higher premium and deductible before an insurer will cover the additional costs of veterinary medical care. This is why you need to examine your budget closely and consider your senior cat's health before purchasing an insurance policy for them. Are the larger premiums and deductibles going to benefit you financially? It's a question only you can answer.
It's also helpful to note that insurers often have payout limits. You'll need to look at your policy to determine what limitations are placed on your coverage and if it's based on a year-long period, your pet's lifetime, or the type of condition or incident. Odie Pet Insurance has annual limits on all plans.
Pricing of Pet Insurance Varies
In addition to your cat's age affecting the price of your pet insurance, several other factors determine how much your policy plan will cost you. The pricing of pet insurance is based on:
Age and Breed: As we mentioned earlier, the older your cat is, the more you'll need to pay for pet insurance. Some insurers even charge more for certain breeds because they're more susceptible to health issues. Odie Pet Insurance is an exception because we do not have age or breed limits.
Zip Code: The costs of veterinary care in your area affects the premiums you may have to pay.
Payout Level and Deductible: You'll pay less for a plan if you choose one with a lower payout level and a higher deductible.
Type of Coverage: If you choose a policy covering more treatment costs (such as costs associated with acupuncture or physical therapy), you'll have a higher premium.
Insurance Company: Of course, the price you pay for pet insurance depends on the insurance company you choose. At 15-30% cheaper than other companies, Odie Pet Insurance offers affordable tiers of insurance that allow you to get the coverage you need for your senior cat.
Caring for a Senior Cat
Your cat may be considered senior, but he still has a lot of love to give, and as a pet owner, you want to ensure he lives a great few more years. Pet insurance can help you pay for any necessary medical treatment due to illnesses or injuries. However, due to higher premiums and deductibles and several coverage restrictions, it may be more beneficial to you to save your money, especially if your senior cat has already had several health issues and you have a tight budget.
Whether or not you decide to buy senior cat insurance, you can take extra measures to ensure your cat's health. Keep your cat active with plenty of toys, scratching posts, and cat trees or tunnels. Feed your furry friend high-quality food recommended by your vet. If your cat develops an illness, injury, or arthritis, manage his symptoms by helping him avoid strenuous activity, such as climbing stairs, and extreme temperatures.
If you decide pet insurance is right for you and your senior cat, choose Odie. With up to 90% reimbursement, a variety of policies, and no age limits, you'll receive the coverage you need at an affordable price.
Sources:
https://www.thesprucepets.com/health-insurance-for-cats-555338 https://www.valuepenguin.com/pet-insurance/pet-insurance-for-cats
https://www.valuepenguin.com/pet-insurance/pet-insurance-for-cats