Pet Insurance – Dental Care Explained and Simplified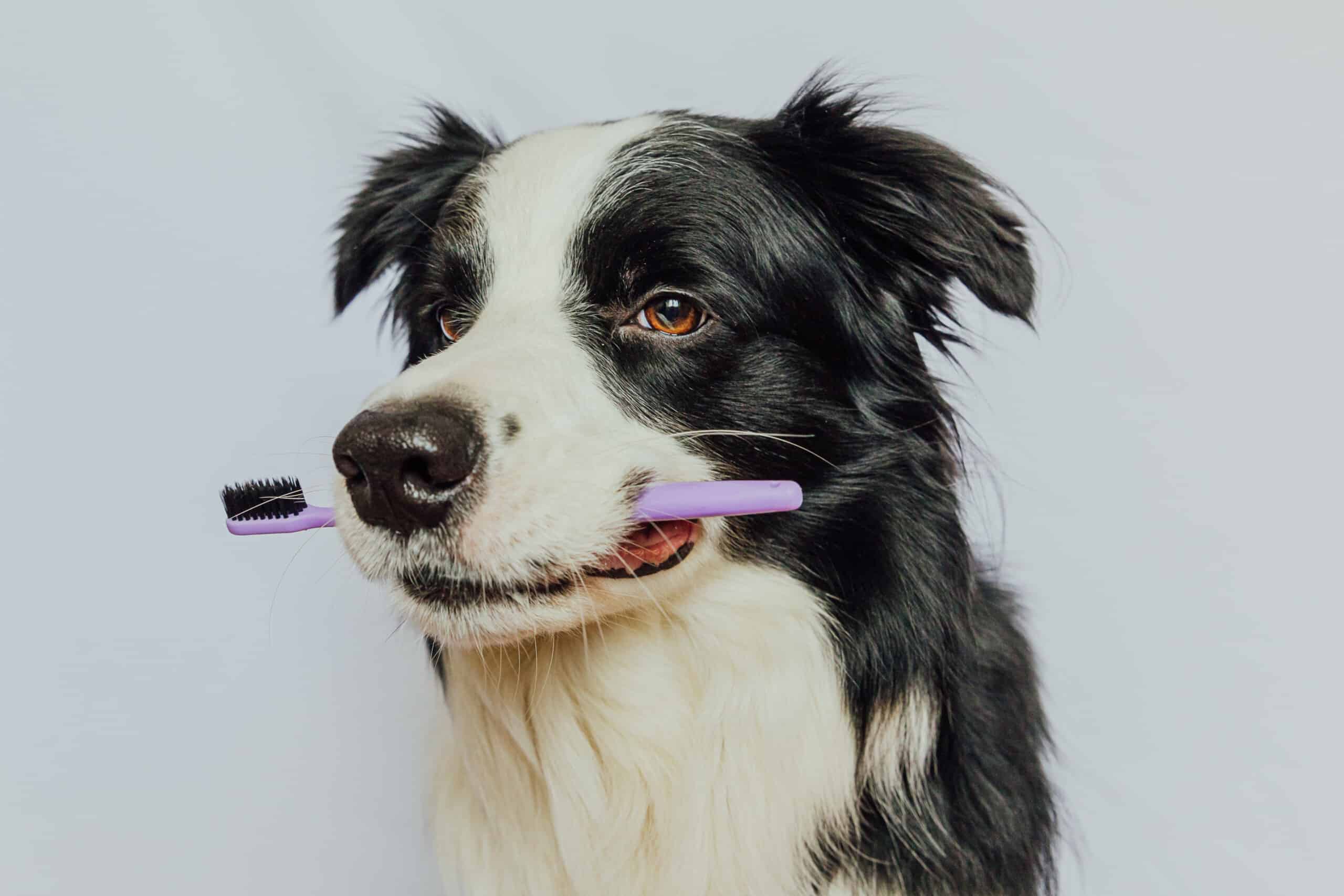 Keeping your pet healthy is your top priority, but like many pet owners, you may unintentionally be overlooking a very important aspect: dental care. 
Just like humans, dental care is essential for our furry friends. While pet insurance plans don't cover dental cleanings, wellness add-ons can help avoid coming out of pocket for care expenses. 
If you're unsure where to start, this article is your guide for all things dental care and pet insurance. We'll discuss what it is, how it works, what's covered, and how you can find a suitable policy. 
Is Dental Care a Good Reason for Having Health Insurance for My Pet?
According to Tufts University, dental care is one of the most overlooked aspects of pet health. Neglecting your pet's dental health can cause serious health problems, from tooth loss and infections to systemic illnesses like heart disease. These conditions are expensive to treat, so having a solid pet insurance policy can protect you from unnecessary costs. 
What are the Benefits of Regular Pet Dental Exams? 
Regular dental exams for your pet can prevent health problems from developing in the future. During an exam, your vet will check your pet's teeth and gums for any symptoms and may recommend a cleaning or other treatment to resolve them. Scheduling a dental exam for your pet at least once a year is recommended, but this should be more frequent if they're prone to dental problems. 
Comprehensive health insurance for your pet can save you a lot of money every year, especially when unexpected expenses arise. Odie's Wellness Plan can be added to your insurance policy to give you peace of mind and reimbursement when your pet needs a dental cleaning. 
What Is a Pre-existing Condition?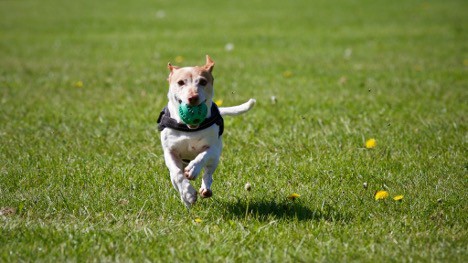 A pre-existing condition is an injury or illness that was discovered before the starting date of your pet's insurance policy. Some examples in terms of dental conditions are gingivitis or a broken tooth.
Most pet insurance policies don't cover pre-existing conditions, so you should keep this in mind before taking out a policy.
Understanding Pet Insurance Dental Coverage: What's Covered and What's Not
Pet insurance generally does not include dental care. But not all policies are created equal. While no pet insurance policies cover routine cleanings, you may be able to find an add-on wellness plan that reimburses them.
Odie's Wellness Plan, for example, is an insurance add-on that offers various levels of coverage for important exams and vaccinations that may not be covered by your existing insurance policy. With the Plus Plan, you can be reimbursed for routine teeth cleanings, regardless of whether your pet has a pre-existing dental condition.
What's Covered By Pet Insurance?
Each pet dental policy is different, so you'll want to check with your provider before you purchase insurance. Some of the costs your provider may cover include:
X-rays
Dental disease and fractures
Extractions
What's Not Covered By Pet Dental Insurance?
Most pet dental insurance policies don't cover the following:
Cosmetic procedures
Dental implants 
Caps and fillings
Routine cleanings 
Waiting periods and annual limits can also increase the amount you pay out of pocket when your pet needs an unexpected dental procedure.
The Risks and Benefits of Pet Teeth Cleaning
Although teeth cleaning appointments are necessary for your pet's health, you should be aware of some risks. Anesthesia is usually required for a thorough cleaning, but this can be complicated if your furry friend is aging or has a pre-existing condition. Some vets offer anesthesia-free cleanings, so it's important to discuss these options ahead of time if you have concerns.
For many pets, the benefits of routine teeth cleaning outweigh the risks. This procedure is usually only required about once a year, and it can go a long way in preventing heart disease and other serious health conditions.
On your pet's dental cleaning day, you can expect a thorough examination with blood work to confirm the anesthesia won't cause complications. When the results are good to go, your pet will go under anesthesia while the vet examines, cleans, and takes scans of their teeth and gums. You can expect the cleaning to take 1-2 hours, and most pets are out the door the same day after recovery.
Your veterinarian will tell you exactly how to prepare your pet for teeth cleaning. In general, they shouldn't eat food or drink water for at least 12 hours before the appointment. If your pet has an infection and requires antibiotics, that will be a part of your preparation in the week leading up to the cleaning.
Identifying Signs of Common Dental Issues
Being able to identify common dental issues in your pet can help you catch them early and get treatment before it gets more serious. Some concerning signs include bad breath, loose or missing teeth, excessive drooling, and difficulty eating or chewing. If you notice any of these symptoms in your pet, you should take them to the vet for an exam right away.
Swollen Gums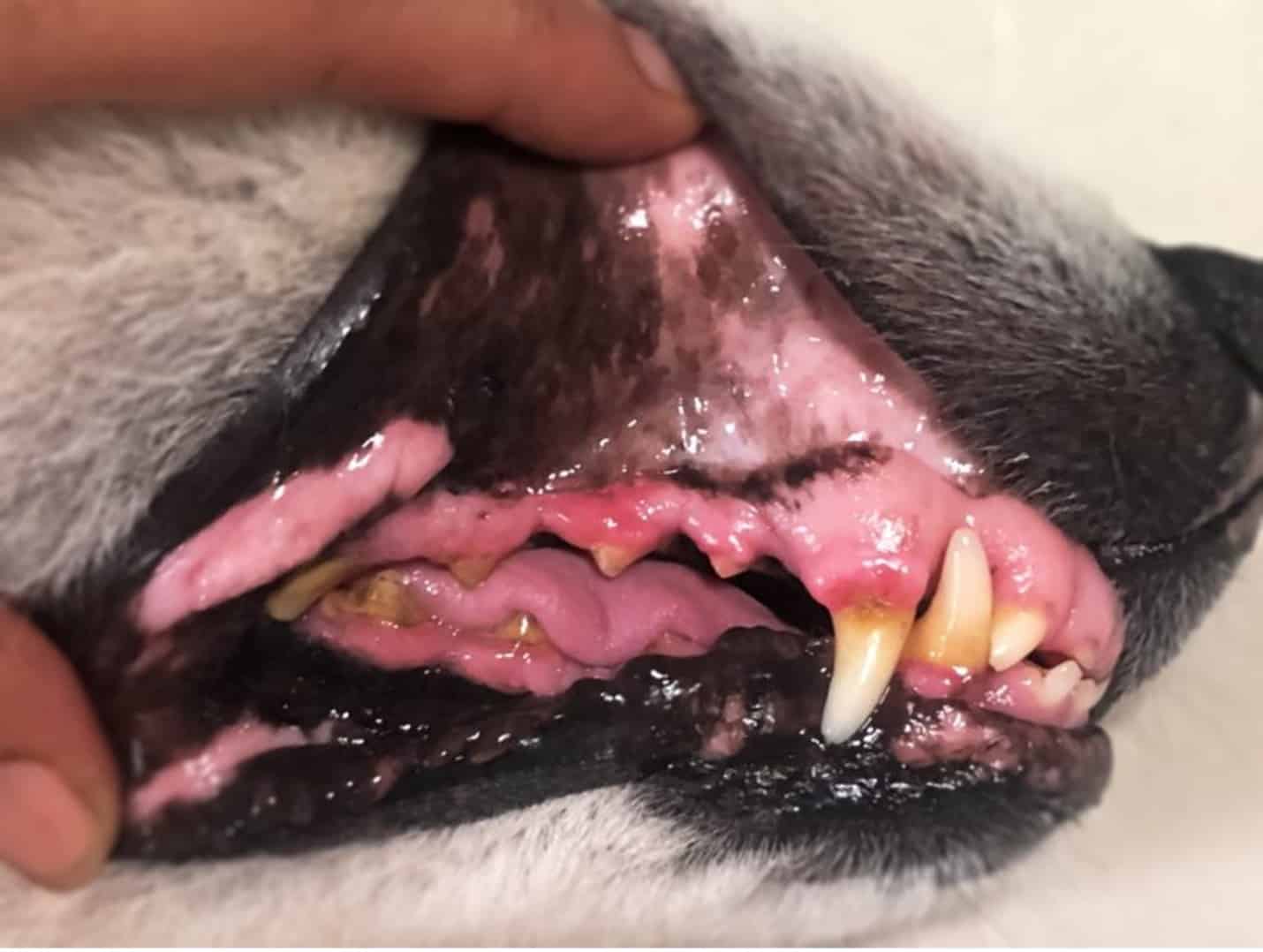 Swollen gums in dogs could be an indicator of gingivitis, an early stage of periodontal disease. Gingivitis is caused by build-ups of plaque and tartar on teeth that lead to inflammation.
If left untreated, it can progress to more serious stages of periodontal disease, which may result in tooth loss and affect other organs of the body. If your dog's gums appear reddened and bleeding, taking them for a dental check-up and cleaning immediately is essential.
Bleeding Gums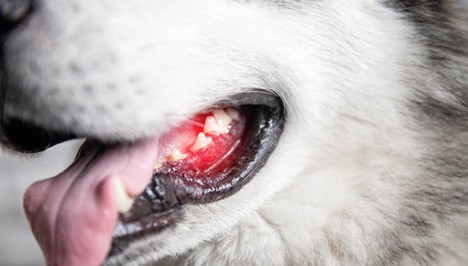 Bleeding gums may also be an indicator of periodontal disease. As it progresses, gums can become inflamed and more likely to bleed easily. Bleeding may also result from trauma to the mouth or injury to its surrounding structures.
If your pup's gums have started bleeding regularly, take them to the veterinarian immediately to determine the underlying cause and begin treatment immediately. Routine dental check-ups and cleanings will help protect your pet against this disease and other issues that may arise in their lifetime. 
How to Choose the Best Pet Insurance Policy for Dental Coverage
When comparing pet insurance policies, you'll want to find the policy with the lowest deductible and highest annual limit. This will give you the best chance of covering unexpected dental procedures for your pet. Health insurance policies typically have waiting periods, which is the amount of time you have to wait before your coverage goes into effect.
Some pet insurance policies specifically exclude dental care, so it's worth checking out what's included in each policy before you make a purchase.
Another factor to consider is whether the policy offers different levels of coverage for illnesses and injuries. Routine Care coverage typically includes dental exams and other preventive care, while illness & injury coverage can help you with the cost of more complex dental procedures like extractions and root canals.
When you find a policy you like, don't be afraid to ask questions before you purchase to ensure your pet is covered for everything they need.
Understanding Pet Dental Insurance Costs
| | |
| --- | --- |
| Treatment | Average Cost |
| Digital X-Rays | $500-1,000 |
| Teeth Cleaning | $200-300 |
| Tooth Extraction | $100 per tooth |
| Root Canal | $1,000-3,000 per tooth |
Source: Home Guide
The cost of your pet insurance policy will depend on the level of coverage you choose, along with the deductible and annual limit. Your pet's age and breed can also play a role in the price you pay for their coverage.
For example, The Illness & Injury Plan averages $25 monthly for cats and $45 monthly for dogs. Odie's Wellness Plan can be purchased for additional coverage, starting at $14 per month for basic preventative care and $23 per month for the Plus Plan, which includes dental cleanings.
FAQs
Does Pet Insurance Pay for Teeth Cleaning?
Pet insurance policies do not cover routine dental cleanings. If you want to be reimbursed for this care, you will need to purchase additional coverage.
What Are the Steps to Get Pet Dental Coverage?
Start by comparing policies and providers to find one that meets your needs and budget. You'll then fill out an application with basic information about your pet, from their breed and age to medical history. From there, your first premium will be due and coverage will start after any waiting periods are satisfied.
How Frequently Should I Get My Dog's Teeth Cleaned?
The frequency of your dog's teeth cleanings will depend on their age, breed, and any health concerns. Booking an appointment at least once a year is generally recommended, but you should talk to your veterinarian to determine your pet's best dental care plan.
Are Regular Teeth Cleanings Part of Pet Insurance Coverage?
Pet insurance does not cover routine teeth cleanings, but you can add the Odie Wellness Plan to an Odie insurance plan to be reimbursed for these appointments.
How Often Should I Brush My Dog's Teeth Myself?
Best practices for keeping your dog's teeth clean include offering dental chews and chew toys throughout the day. Try to establish a tooth brushing routine with your pup that allows you to care for their teeth and gums for a few minutes each day. 
Is Dental Care Included in Pet Insurance?
Dental care, like tooth extractions, fractures, and dental disease, is included in some pet insurance policies, including The Illness & Injury Plan. Injury and illness policies do not cover routine dental cleanings, but you can purchase Odie's Wellness Plan as an add-on to be reimbursed.
What Pet Insurance Covers Dental Cleaning?
Odie's Wellness Plan is an insurance add-on that covers dental cleaning. The Plus plan reimburses you for routine care, including dental cleanings, preventative exams, and vaccinations. It can be purchased with an Odie insurance policy to bridge any gaps in coverage for your pet.
Read more about the limits and benefits of your pet insurance.