Vet supported.
Pet parent approved.
We dream of a world where all pets have access to the veterinary care they need. Odie reimburses for your vet bills when unexpected illnesses and accidents occur.
The best investment you can make for your pet.
Personalize your plan
Free 24/7 vet chat
30-day money back guarantee*





ODIE PLANS
Flexible plans, affordable care
Complete Coverage
Injury & Illness Insurance
Designed to help with the costs of vet visits or emergency care when your pet gets sick or injured.
Accidental injuries
Illnesses
Emergency Care
Diagnostics & testing
Surgery
And more!
Best for Emergencies
Accident Only Insurance
Accidents happen. These plans help you get reimbursed for when you and your cat or dog have a ruff day!
Bites & Strings
Toxic Poisoning
Foreign Object Ingestion
Dental Fractures
Wounds
And more!
Optional
Wellness Add-on Option
Make sure your furry friend gets the preventative care they need to stay healthy all year long by adding a Wellness plan to their insurance policy.
Wellness Exams
Vaccinations
Flea & Tick Medication
Dental Care
Spay / Neuter
And more!
PEACE OF MIND SIMPLIFIED
How Odie Works
Sign up
Fill out our Quote Form and customize your plan to fit your needs and your budget.
Visit any vet
Take your pet to any Vet or clinic, including emergency and after-hour care.
Get reimbursed
Submit your invoice and receipt. Get reimbursed for covered treatment in as little as 5 days.
TESTIMONIALS
Meet our Protected Pets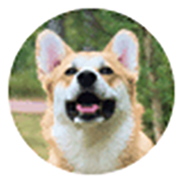 "I wasn't thinking about pet insurance when I got Monty."
It wasn't until he fractured his tibia when he was four months old that I realized I should have had him covered. Soon after we got insurance, he was diagnosed with idiopathic head tremors, and Odie covered the very high bill. They always help take care of his needs and give me peace of mind knowing that because of his plan, he will be covered.
Rebecca B. / Chicago, IL

"Double the dogs mean double the fun, but it can also double the expense."
We recently adopted 2 Australian Cattle Dog puppies. Double the dogs mean double the fun, but it can also double the expense for routine care. And all puppies need multiple vet visits the first few months of their lives. Getting reimbursed for regular vaccinations and exam costs is such a valuable benefit, and the claims process is speedy and painless. We are super happy with Odie's service and coverage.
Tracy W. / Canoga Park, CA
Protect your furry friends
A lifetime of wagging tails and purrfect peace of mind.