Pet Health Insurance
Finally, pet insurance for every pet and every budget.
Protecting your pet doesn't have to come with a high cost. This affordable plan will cover the cost of emergency vet care in the case of an accidental injury.
With a low fixed price, our Accident Only plan is a great option for first-time pet owners, budget-conscious pet owners, and pets with pre-existing conditions.
Plans for Cats
Starting at $6/month
Plans for Dogs
Starting at $9/month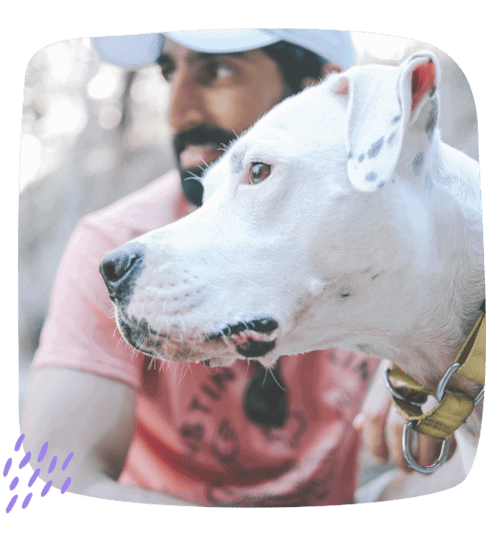 Additional benefits when you join Odie.
Unlimited 24/7 Vet Chat

Dedicated Member Support Team

Add-on Routine Pet Care plans

3 day waiting period

Quick claims processing
our coverage
We have your peace of mind covered.
While you can't avoid future accidents, you can get reimbursed for them with an Accident Only pet insurance plan.
What's covered?
Injuries
Broken bones, sprains, eye injuries, traumatic dental fractures
Wounds
Bite wounds, lacerations, snake bites, bee stings
Veterinary Treatments*
X-Ray & Ultrasounds, Laboratory Tests, Emergency Care, Hospitalization, CT Scan & MRI, Surgery.
What's not covered?
Illnesses, diseases, and specific conditions
Breed-specific health issues or illnesses, congenital conditions, chronic conditions, dental Illness.
Specific Injuries
Pre-existing injuries, cruciate ligament events, or Injuries due to behavioral conditions or intentional acts
Preventative Care
Routine or wellness care such as checkups, vaccinations, spay/neuter, microchipping or teething cleaning.
Need more coverage?
An Injury & Illness plan will provide your pet with more significant coverage benefits.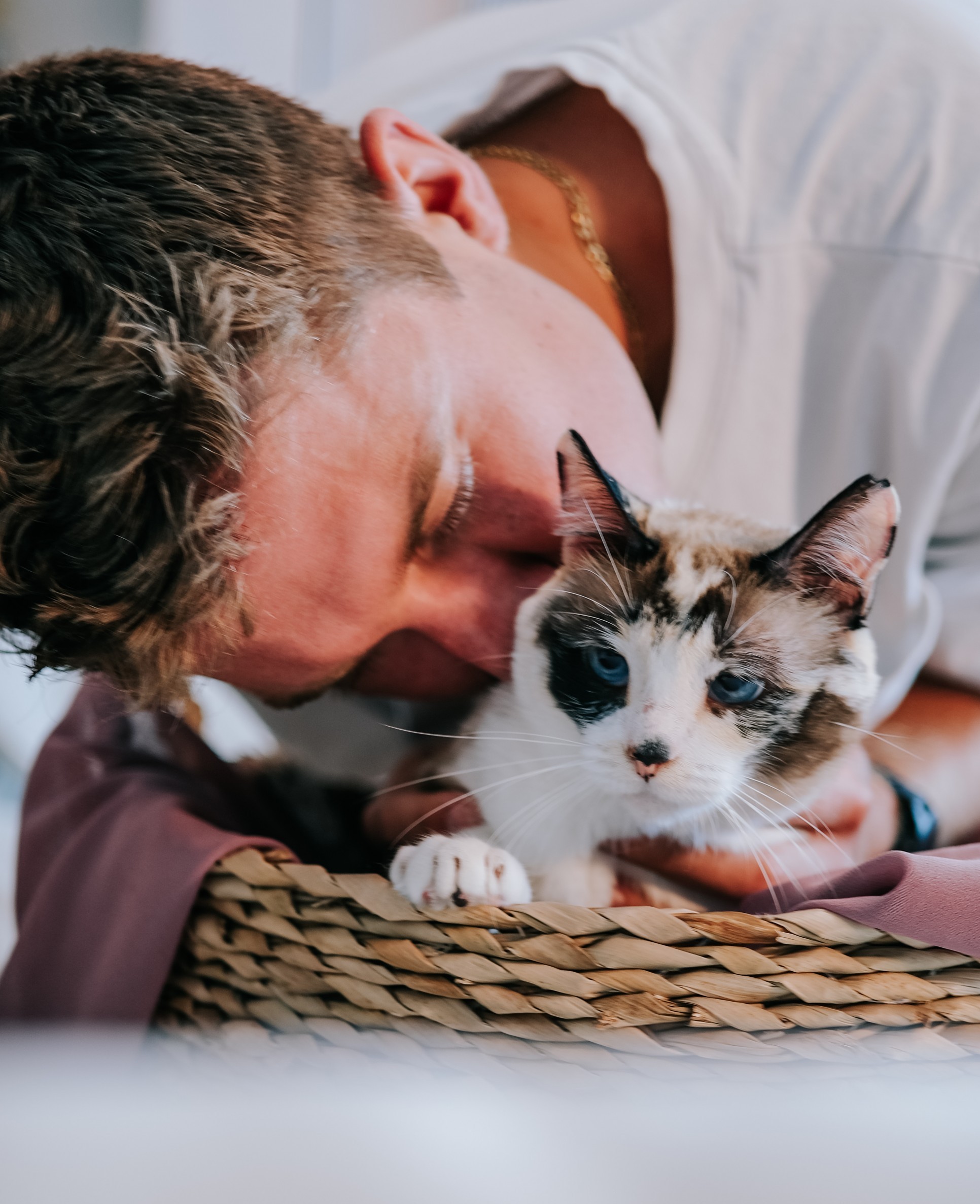 Cat insurance can make your cat's future medical bills considerably smaller.
We often think that because our pets are small that their medical bills should be significantly less than our own medical bills. But the truth is that pet medical bills can be in the hundreds or even thousands of dollars depending on the condition.
The good news is that we made cat insurance affordable; for less money than you pay for a night out at the movies, you can get a monthly plan that will cover many kinds of medical procedures.
How does Odie's cat insurance work?
Odie Pet Insurance are policies that you pay into monthly—just as you would your own medical insurance—and your cat gets protected against the bigger bills when they inevitably come. And no matter your cat's age, there will be bills to face.
How does Odie's cat insurance work?

Including injuries from accidents, unforeseen illnesses, chronic conditions, and even cancer. Many diagnostic procedures are covered, including X-rays, CT scans, and ultrasounds. Surgery is covered as well.

Add Routine Pet Care Coverage

Pet insurance for your cat doesn't always cover all the costs of a routine preventive care visit, but it does cover many of them. No matter what your cat's age is, routine pet coverage will pay off for the cost savings—and the peace of mind.

Get access to Extra Coverage.

Get coverage for vet exams and office visits, checkups, and physicals; crippling after-hours fees for the emergency vet; many prescriptions and over-the-counter medications, supplements, and treatments; and rehabilitation, acupuncture, and chiropractic care.
What's covered?
Our plans cover a wide range of accidents and illnesses.
Accident & injuries
Illnesses
Hereditary Conditions
Congenital Conditions
Hip Dysplasia
Knee Injuries
Dental Injuries
Periodontal Disease
Hospitalization
Emergency Care
Chronic Conditions
Surgery
What's not covered?
Unfortunately, like most pet insurance companies, Odie does not cover the following points:
Repetitive and/or Behavioral Conditions
Expenses not directly related to veterinary treatment or services
Frequently asked questions
Any Condition for which a Veterinarian provided medical advice, the Pet received treatment for, or the Pet displayed signs or symptoms consistent with the stated Condition prior to Policy Effective Date or during any Waiting Period.

What is a Pre-existing Condition?

A pre-existing condition is basically any illness or injury that your pet had before their coverage started. The good news is, not all pre-existing conditions are excluded permanently. If you have medical records from your vet showing that your pet's condition has been cured for at least eighteen months, you may be able to get it covered.

Please note, the following conditions are deemed pre-existing if they are present at any time preceding the policy effective date or during the waiting periods:

Intervertebral disc Conditions

Your policy will go into effect at 12:01am on your policy effective date, subject to the below waiting periods. These dates are provided on the Declarations page of your policy documents.

Waiting Periods

Starting from the policy effective date.

Injuries: 3 Days
Illnesses: 14 Days
Cruciate Ligament Events: 6 months

Here is what you need to know about waiting periods:

We cover injuries, illnesses, and cruciate ligament events that occur after the applicable waiting period is over.
Any claims you submit during the waiting period(s) will not be covered.
Any injury, illness, or cruciate ligament event that occurs during the waiting period(s) will be considered a pre-existing condition, which means it won't be eligible for coverage.

Why are there waiting periods?

Insurance providers put waiting periods in place to protect the insurance company and its policyholders from cases of attempted fraud.

Let's say you and your friend both get brand new puppies. You, as a responsible pet owner, decide to get pet insurance and every month you pay an insurance premium. That premium goes into basically a big community savings account that every policyholder contributes to based on their pet's coverage requirements.

Now your friend, on the other hand, decides not to get pet insurance because they don't want to pay the monthly premium. Then one day their pet accidentally swallows a tennis ball and has to be rushed to the hospital. They realize the bill is going to be expensive and purchases a plan on the way to the vet and submits their invoice to the insurance company the next day.

Without waiting periods, that would mean you and all of the other policyholders who have been paying their premiums would have to pay for your friend's pet's treatment. In order to recover the loss, the insurance company has to raise premiums for everyone else in case another pet has an injury or illness.

The insurance company has to protect the money the other pet owners have been contributing and but your friend has been putting off the purchase. Then one day, both of your dogs get into a big, chocolate birthday cake sitting on the counter and have to be rushed to the vet. Your friend realizes this is going to be an expensive bill and purchases pet insurance on the way to the hospital. If waiting periods weren't in place, that would mean your dog and your friend's dogs would both be covered even though you've been paying for your insurance over the course of several months, if not years. In order to offset the loss, the insurance company has to raises everyone's premiums to cover the costs.

The waiting period not only protects the insurance company but also helps keep monthly pet insurance premiums to a minimum.

Once your claim is approved, we'll issue a check, minus the amount of your coinsurance/deductible, to the last known name and address on file. You can expect to receive a check within 1-2 weeks.

*Please note, the US Post Office is experiencing longer than usual delays and currently it is taking 3-4 weeks to receive payments in the mail. Believe us, we want them to hurry it up too!

For those wondering if you can continue to use your own vet, the answer is yes! With Odie insurance, you can see any licensed veterinarian in the U.S., and there's no network, schedule of benefits or pre-authorization procedures to worry about. We allow you to see whoever you want, and we'll even cover visits to specialists and after-hours emergency clinics.

Does Odie pay vets direct?

As with many pet insurance companies, Odie works on a reimbursement basis, so you'll pay your vet out of pocket and submit the invoice and receipts for reimbursement.

You may have your claims paid directly to the treating Veterinarian if an arrangement to do so exists between us and the treating Veterinarian. Please contact our Happiness Squad for more details.